I've been seeing some really cute dresses around lately that would make lovely bridesmaids dresses at really affordable prices.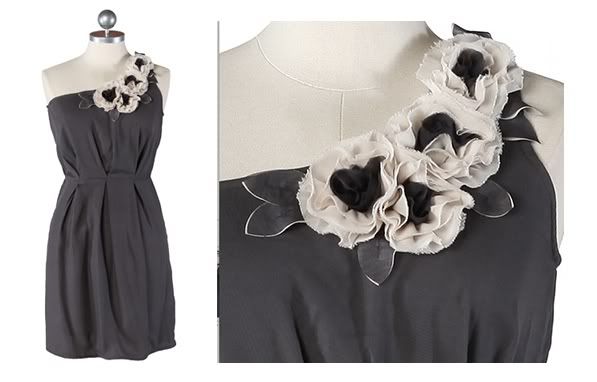 Shop Ruche Gardenia Grace Dress
. This dress is sold out on the website, but I love how easy this would be to recreate. Purchase a grey strapless dress, sew up some flowers, and lay across the shoulder. Of course, this is a bit of a pain (but with a great payoff!), so below are some dresses right off the rack.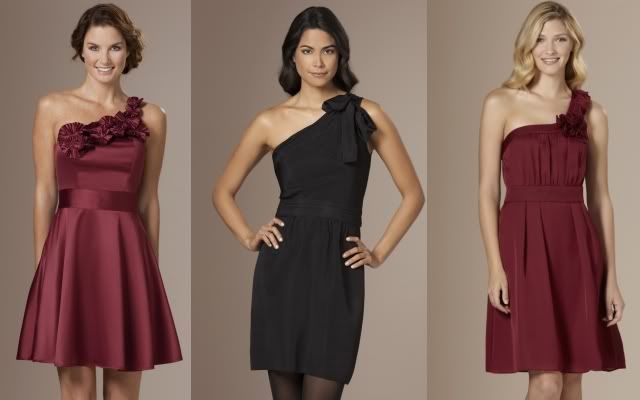 The Limited dresses from left to right:
Dinner Date dress
;
Bow One Shoulder dress
;
One Shoulder Detail dress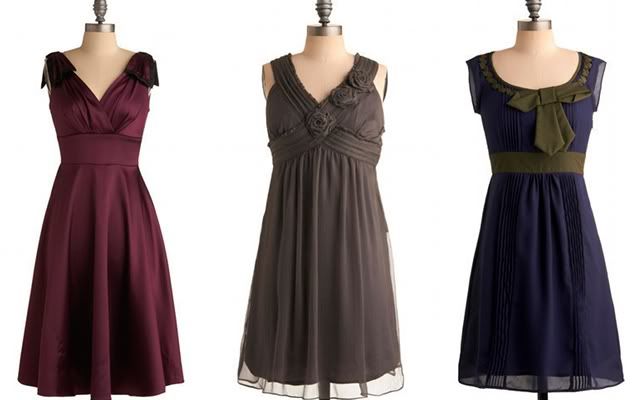 Mod Cloth dresses from left to right:
Plum Perfection dress
;
Quiet Nocturne dress
;
View From Above dress