Hello, everyone! I'm back from my holiday vacation in New York, and feeling refreshed and rejuvenated. It was exactly how I wanted it to me. Relaxing, quiet and filled with love from family and old friends. I had late night talks with my mom with a bottle of wine, ate at some of my favorite home town restaurants and bonded with my sister while we shared her (my old) bedroom. And even though I caught a nasty cold for part of it, it was still a great vacation.
Since then, I've been recovering from my cold, which Mr. Owl caught a few days later (so I've been playing nurse for a day or two).
However, this is a post I've been wanting to put together for a while now, and even though it's the first day of 2011, I think it's still better late than never, right? So, here are my picks for the top 10 weddings that were featured on The Elegant Owl in 2010 (and there are in absolutely no particular order).
1. Alli and Trevor, photographed by
Divine Light Photography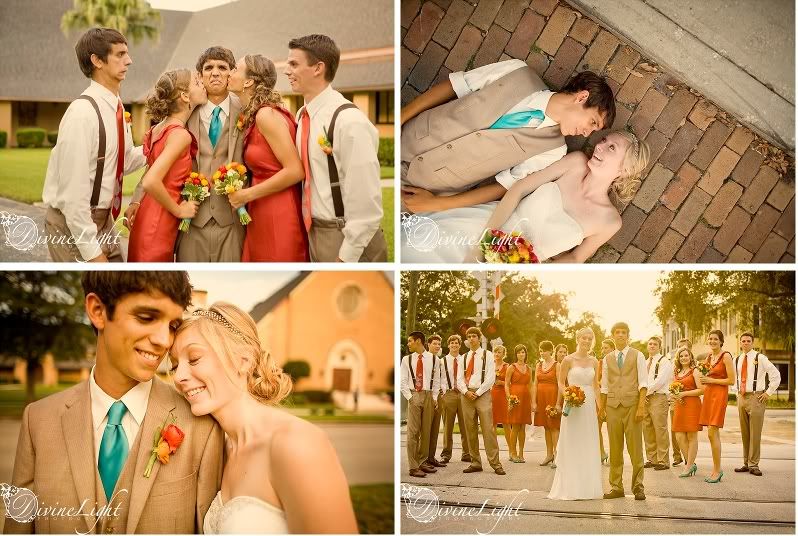 I absolutely love the energy that Alli and Trevor exuded. Their personalities shined as bright as their beautiful color scheme, and it's hard to ignore the fabulous style of the wedding party.
2. Lindsey and Adrian, photographed by
Renaissance Photography Studios
I'm so in love with the calm, flowy style between Lindsey and Adrian. And the pop of plums in her bouquet is just stunning.
3. Charlene and Derrek, photographed by
Johnny Wolf Photography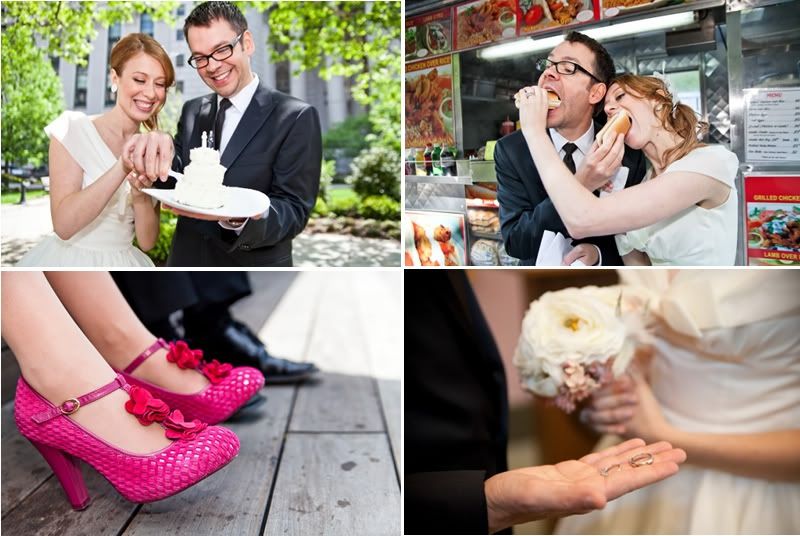 I couldn't get enough of Charlene and Derrek when I first posted their city hall wedding. Their style is just as sweet as the adorable cake they shared after saying "I do."
4. Lana and Shea, photographed by
Blue Sunshine Photography
Lana and Shea perfectly combined elegance with fun on their wedding day. I absolutely loved the small details and florals, and the orange and turquoise pops of color with the popcorn boxes just makes you want to be a guest at this one.
5. Julia and Tony, photographed by
Vesic Photography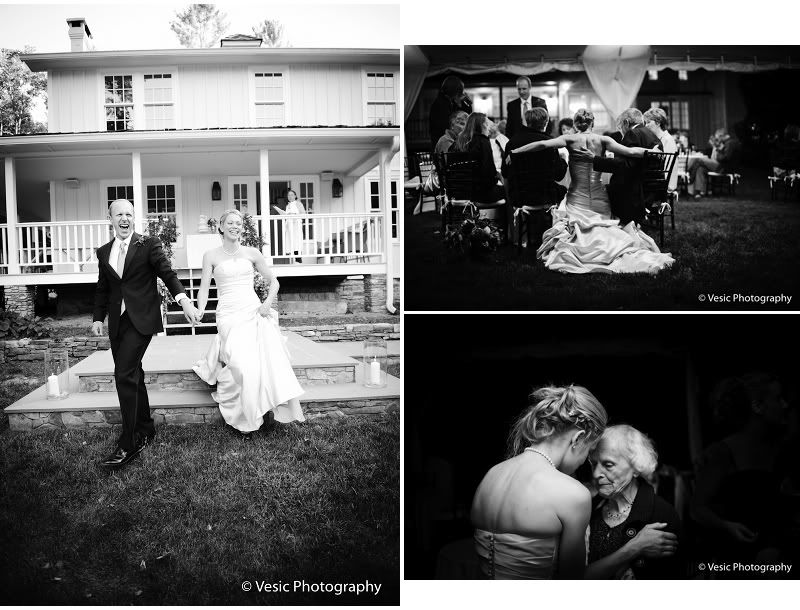 Julia and Tony had a weekend-long love fest with their friends and family, and their energy and personalities are just amazing. Hooman and Vesic Photographed captured some beautiful moments that have stuck with me for a while now, and I'm just in love.
6. Kyla and Josh, photographed by
Katherine O Photography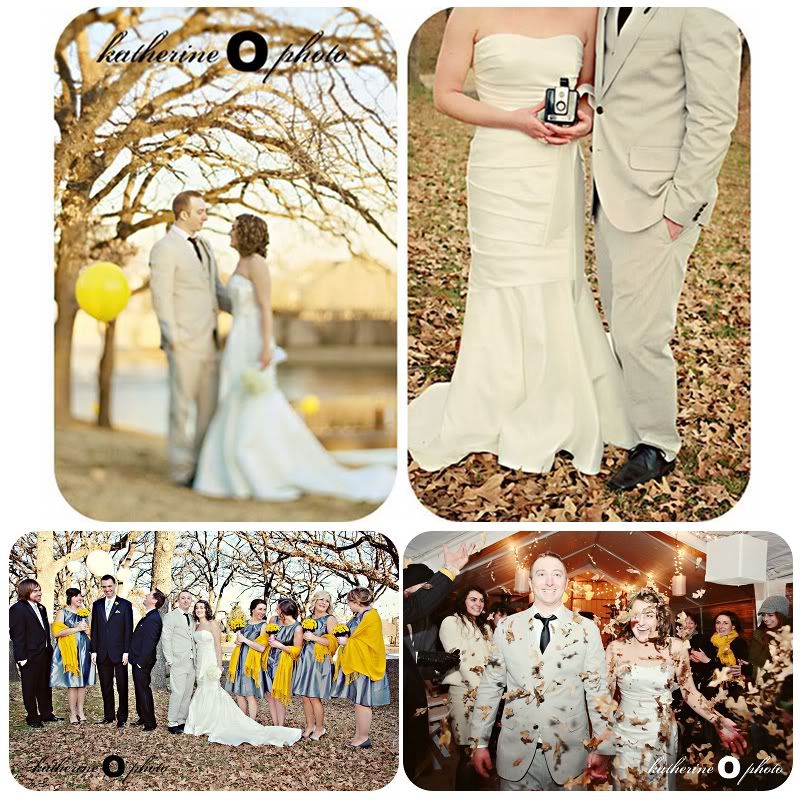 So much of Kyla and Josh's wedding was a personal labor of love, and the details came together so perfectly. Aside from that, however, their happiness of their wedding day, along with the support of a beautiful wedding party, was really hard to ignore.
7. Katelyn and Stephen, photographed by
MMB Photography
I just can't get enough of Katelyn and Stephen! I really can't. Katelyn's wedding day style is so classicly beautiful and their intimate ceremony and reception is one that has been hard to forget (for me, anyway!).
8. Natalie and John, photographed by
Travis Hoehne Photography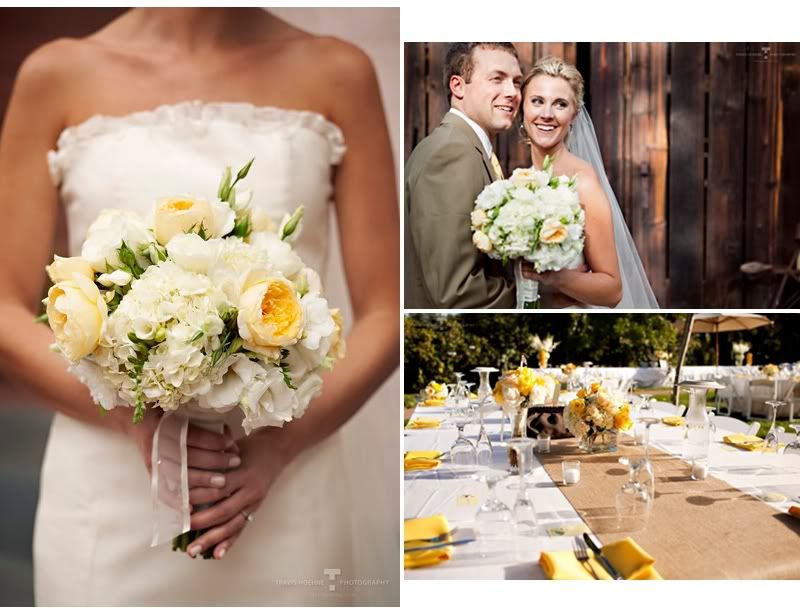 I just adore the colors of Natalie and John's wedding designs! Natalie's florals are absolutely stunning, and the mixture of soft and bold yellows against the kraft paper table runners on their reception tables is so rustic-chic. Not to mention how gorgeous Natalie and John are!
9. Denise and Mark, photography by
Jeremy Lawson Photography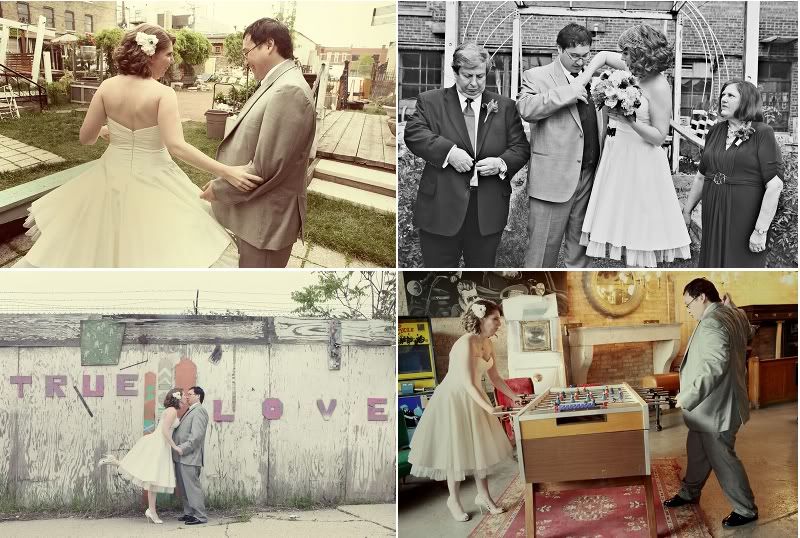 Denise and Mark were just rockstars on their wedding day. You can tell they stayed true to their own personalities and style and just had fun on their wedding day. I'm in love with Denise's dress and even more in love with their overall energy.
10. Whitney and Taylor, photographed by
Oakstream Photography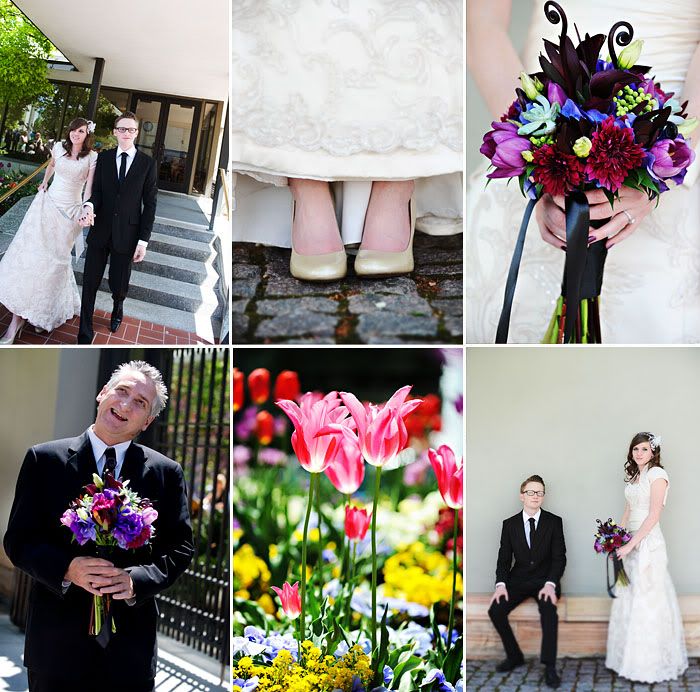 I'm not even sure how to sum up how much I love Whitney and Taylor. They're just absolutely stunning together - without a reception at all, they still would have made this list for their style alone. But on top of that. they created a beautiful wedding day with gorgeous bright colors that popped off a black and white backdrop. Simple amazing!