I'm so very excited to share today's feature with everyone. The Owl has a very special guest here with us today. Everyone, please shake your tail feather for Dolly Thicke, owner of
Dolly Couture
!
Dolly Couture specializes in short wedding dresses, inspired by the 50s and 60s generations. With excellent craftsmanship, a high level of customer service and the creative imagination of Dolly herself, Dolly Couture is a great source for brides who really want to break tradition and wear a dress on their wedding day that truly reflects their individual style.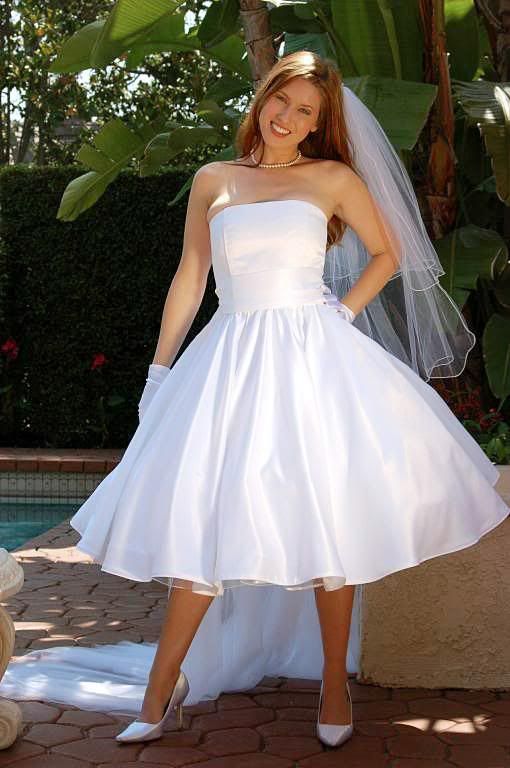 The Manhattan
Dolly was kind enough to answer a few questions for us today. Get comfy on the couch (or work chair) and take a look at what Dolly has to say.
Define a Dolly Couture bride! What is she looking for?
People are always telling me that they think this could become a huge trend. That really isn't part of our hope here at Dolly Couture. We want this style to remain signature to an era that has long since past us. We've found that Dolly Couture brides are longing to be a unique alternative. They seem to want to look through history and see what was the very best style of all time and that is why they choose Dolly Couture. Nobody knew style like Audrey Hepburn and more importantly, nobody knew style like my mom (when she tried, haha!). This 1950s early 60s era is where Dolly Couture draws its inspiration. We really would prefer not to ever hear that this was that style everyone was wearing in the 2010s!
You were a short dress bride yourself! Was your own wedding dress the first you designed? How did that process go?
My wedding dress hunt was a trick. Every time I asked for something short, the sales girl would bring out dresses that were essentially sundresses. I asked for something with a petticoat and I'd be lucky to see something with one thin layer of tulle. When I asked about the 50s style like what my mom wore in 1961, sales girls would say they didn't have anything but that but yes, people were always asking. This is what planted the seed. I went on to purchase a long beaded gown that my parents had fallen in love with, but never forgot about the short dress idea. I'd also seen another dress that was out of my budget at $6,700 by a designer in Italy called Toi Creazioni. She inspired me with her use of taupe and contrasting colors and ribbon rosettes. I haven't seen anything new from her in some time. Amazing designer. So I took inspiration from her when I created the first ever version of our now Hastings on Hudson gown and created a dress for my rehearsal dinner. It was so much fun! I was literally up late nights draping all the different fabrics I'd collected from all over Los Angeles. I was a little nuts. Once that dress was made I had so many other ideas. I created a dress for my reception and then a few more dresses (all in my size mind you) to start a little business. It was really just for fun. This is how we got started and the rest is history. So YES, I was a short dress bride, but only for my reception.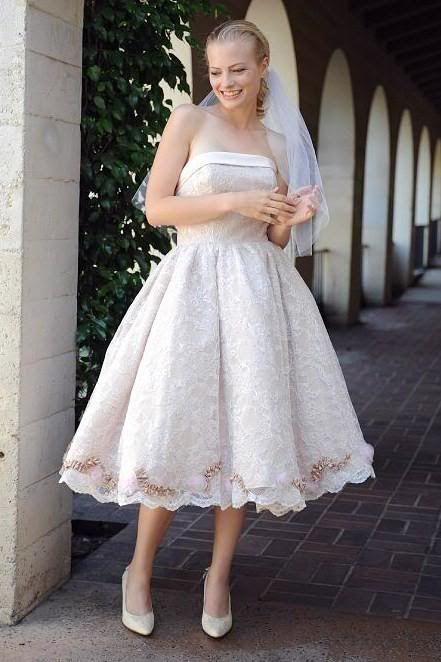 The Hastings on Hudson
One of your dresses, the Edmonton, was inspired by your mom's wedding dress from the early 60's. What else inspires you while designing a Dolly dress?
All kinds of fun stuff! Many things inspire me, sometimes just accidents. One time I even got an idea for a new dress as I was falling asleep after a day at Disneyland. Now if I could only remember what that was! Lately I've been looking for old home movies of people's 1950s weddings on YouTube. It is so much fun. Since we do so much custom work I get a lot of clues from my customers about what they want and it's fun to figure out ways of making those ideas come together.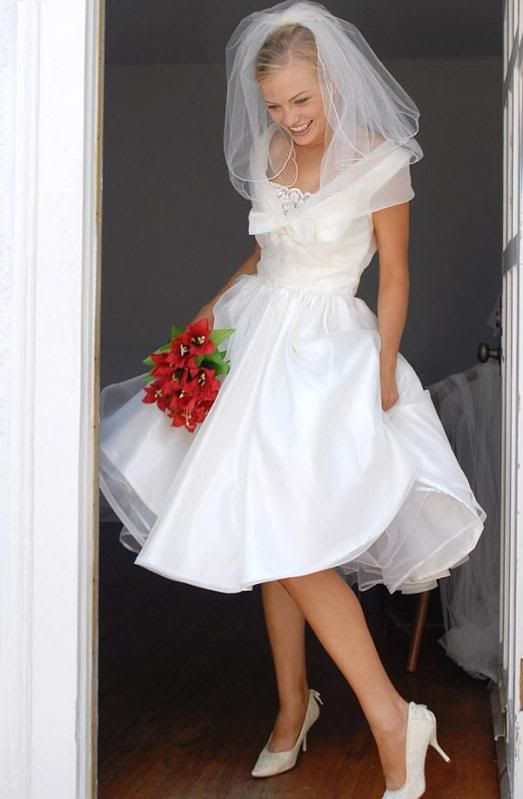 The Edmonton
What about designing wedding dresses in particular, as opposed to everyday dresses, do you love?
Honestly, I would love to design more clothing, but our brides keep us so busy. Our manufacturers do really high-end stuff, so it's difficult for us to also create affordable clothing for wedding parties, etc. We will come to that in the future, but for the time being I need to be wholly available for our brides.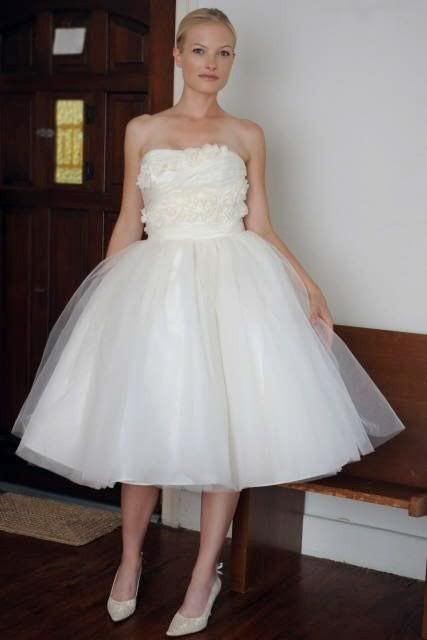 The Milan
You offer such affordable dresses in an industry that is often, well, not as affordable. On your website, you say that you like to keep all your dresses under $1,000. Is there a particular reason for that?
We are affordable in part because we sell to brides all over the world and yet we do not maintain even a single storfront. We see customers out of my home-based studio here in Los Angeles where brides have come from as far as New York City to try on our samples but we do not have a store. We could surely afford one but we sort of like that we are a network of work-from-home moms who remember what it was like to plan a wedding. Our ultimate goal is a career-lifetime of happy brides and a part of that is keeping costs down and our gowns affordable. For many brides a dress under $1,000 is fairly doable, while most of our dresses don't cost more than $595.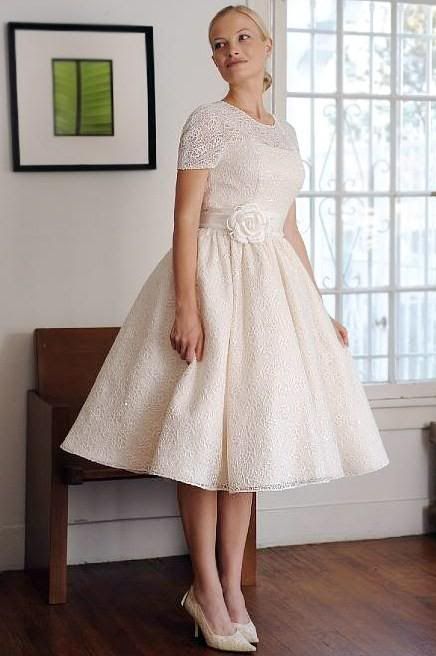 The San Marino
What kind of experience can a bride expect while working with Dolly Couture?
We care so much about the happiness of our customers. We take Sundays and holidays off, but on regular days most brides will hear back from us in less than 24 hours. They may need to wait for a drawing or fabric photo, but rarely longer than 48 hours. We get few complaints or problems, hardly any returns (the cut of our dresses are so flattering). In the unlikely event a bride is dissatisfied with any aspect of her experience, my team and I drop everything to be sure she's helped. To our knowlege we have never left any bride dissatisfied. I imagine at this point that number is upwards of at least 1,000 women all over the world who have chosen Dolly Couture to make the most important dress they'll ever own.
Thank you again, Dolly, for sharing with us today! A big "hoot, hoot!" to you and everyone at Dolly Couture! Some more beautiful examples of what you can find over at Dolly Couture: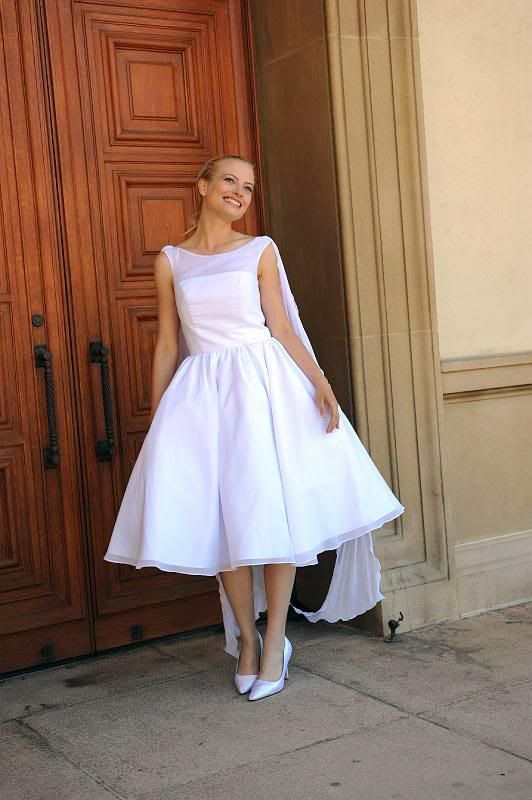 The Marin County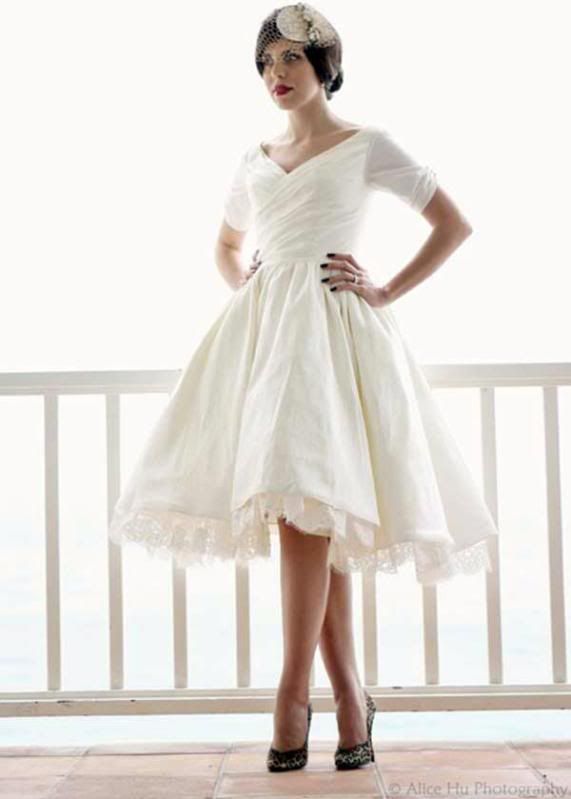 The Beverlywood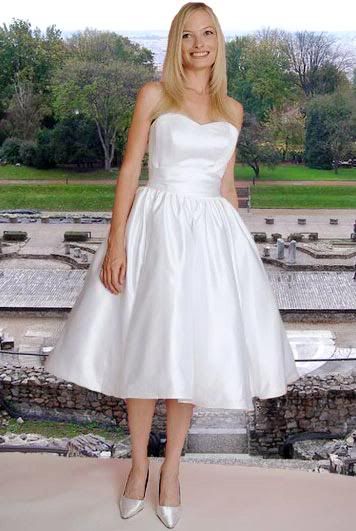 The Avalon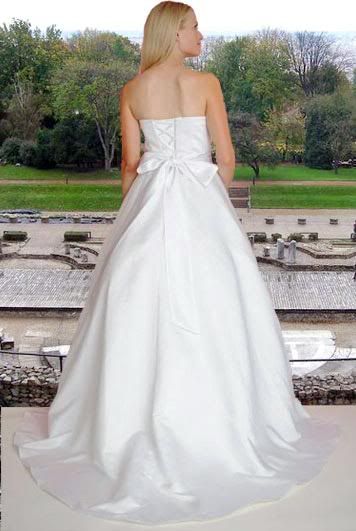 The Avalon with detachable long skirt
Be sure to visit Dolly's
blog
for news and updates. And to see Dolly Couture dresses in action on real brides, find Dolly Thicke on Facebook and add her as a friend - she has an entire album dedicated to featuring her dresses on real brides.