Today we're featuring a real wedding that had to make the best of the bride's nightmare come true: rain! Michelle and Rob's wedding, photographed by Cristina at
Cristina G Photography
, took place at the River Forest Country Club. Cristina gave us the inside scoop:
"She planned everything to perfection, every detail, every moment, every picture from her album and sure enough the morning of September 26 started with rain. The ceremony had to be moved from the garden to the covered patio. But Michelle's angel was not going to let her down on the most important day of her life, and the rain stopped just as the ceremony started. By the time we arrived at the forest preserve, the location the bride had chosen for her portraits, the sun was shining and the sky looked painted with beautiful fluffy white and grey clouds. The couple's favorite image is the one taken on the pier where the storm clouds meet the white clouds in the middle of the sky as they steal a kiss in between shots (or so they thought, but my camera never stopped taking pictures!)."
Everyone, take a look at Rob and Michelle!
How much do you adore how Michelle styled her wedding party? I'm loving the purple and grey!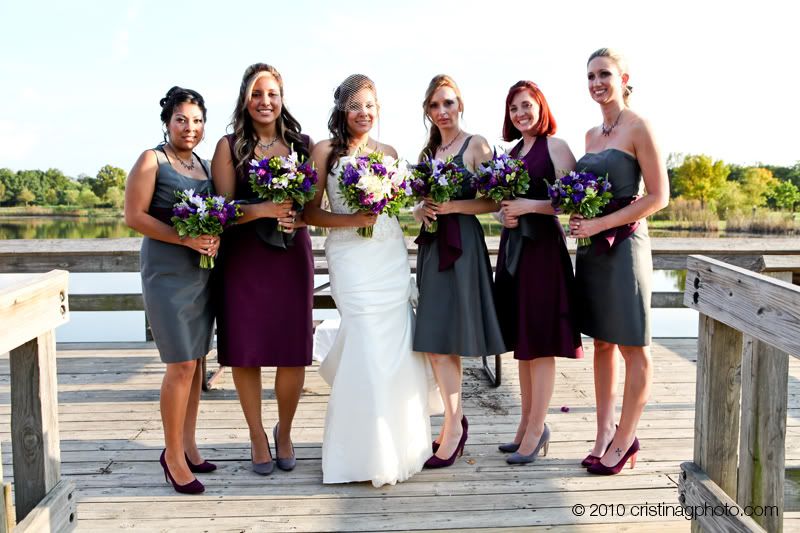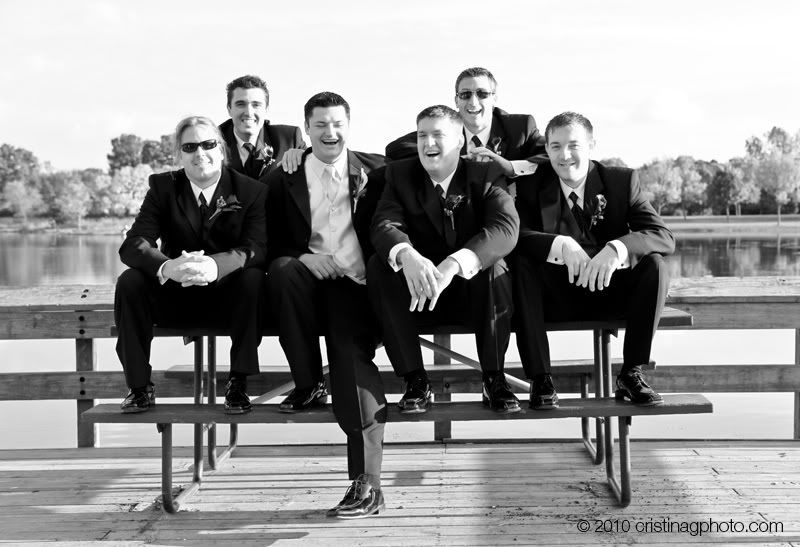 >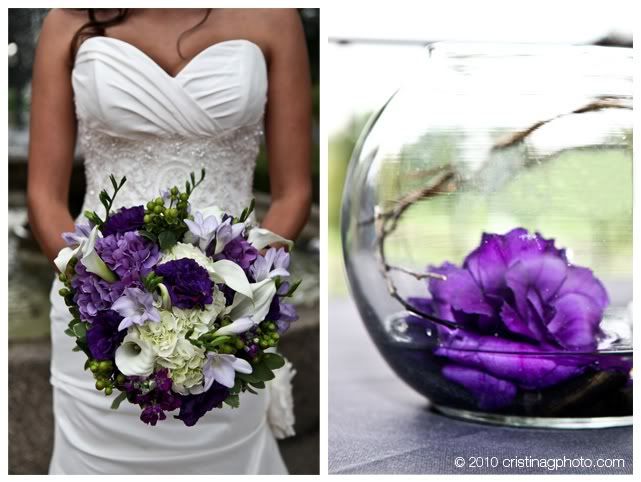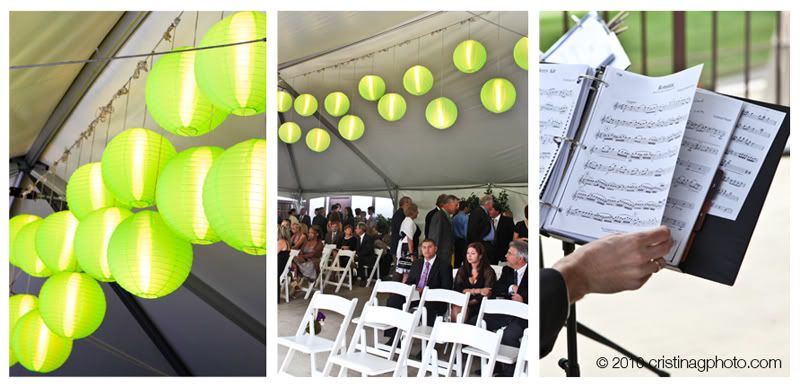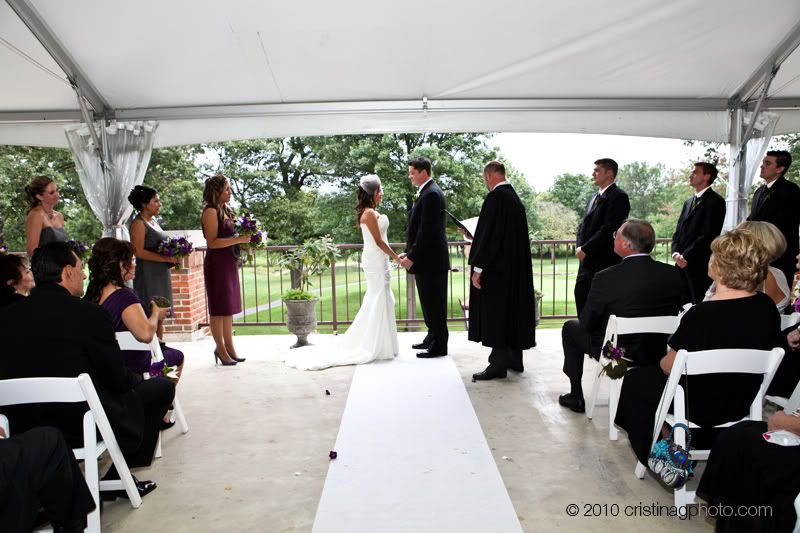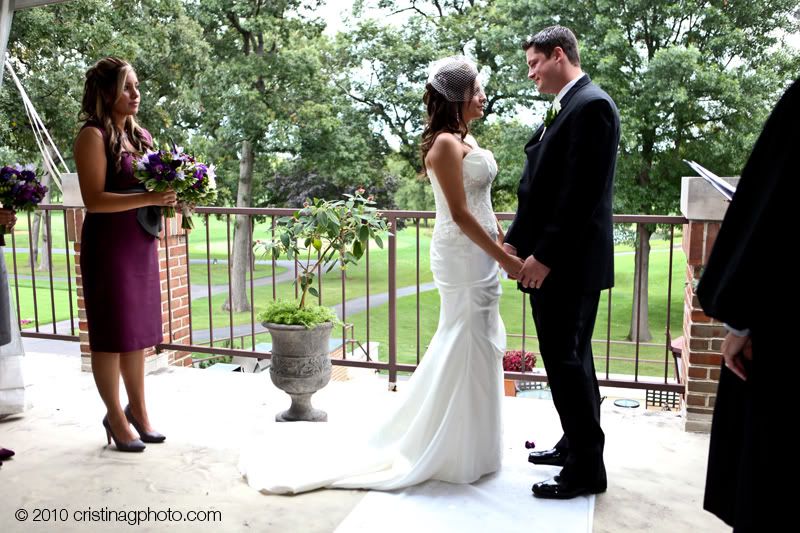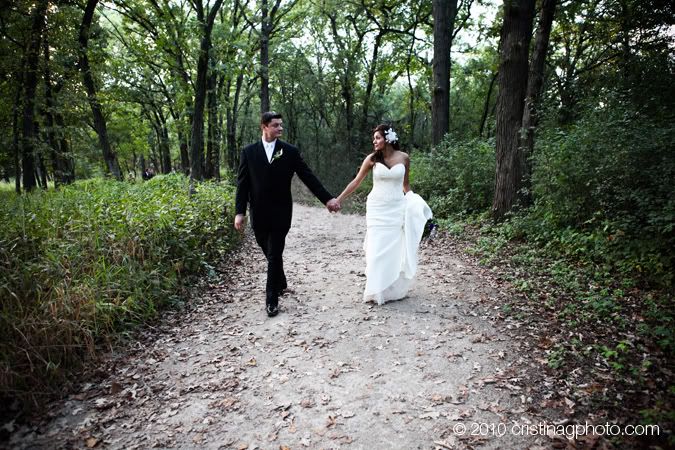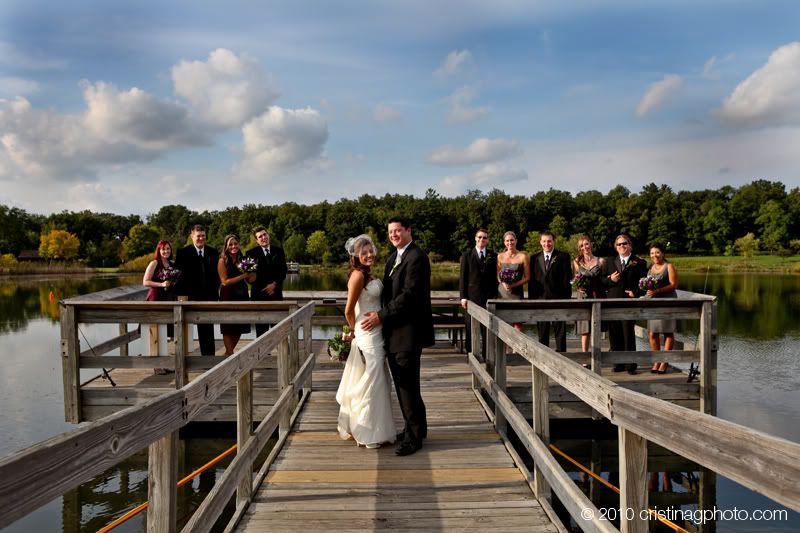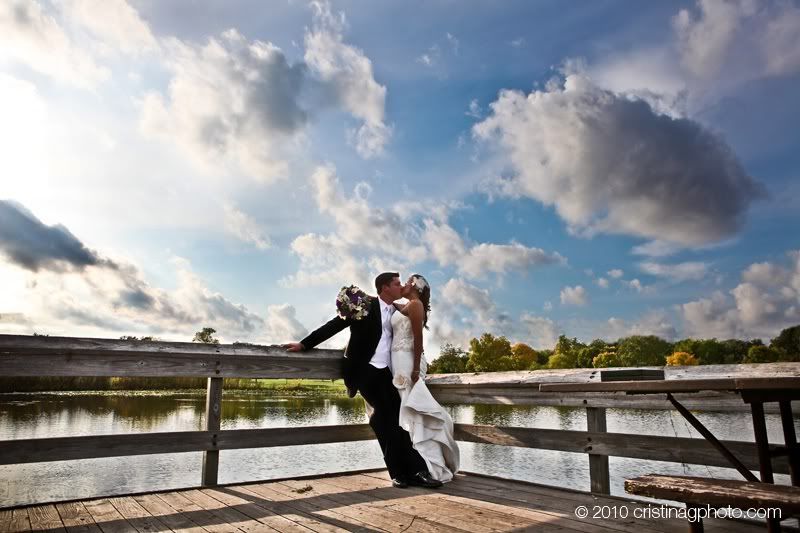 I'm in love with this next photo: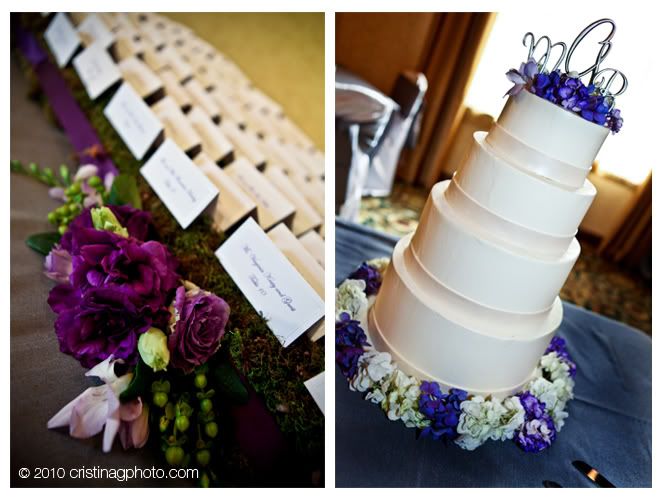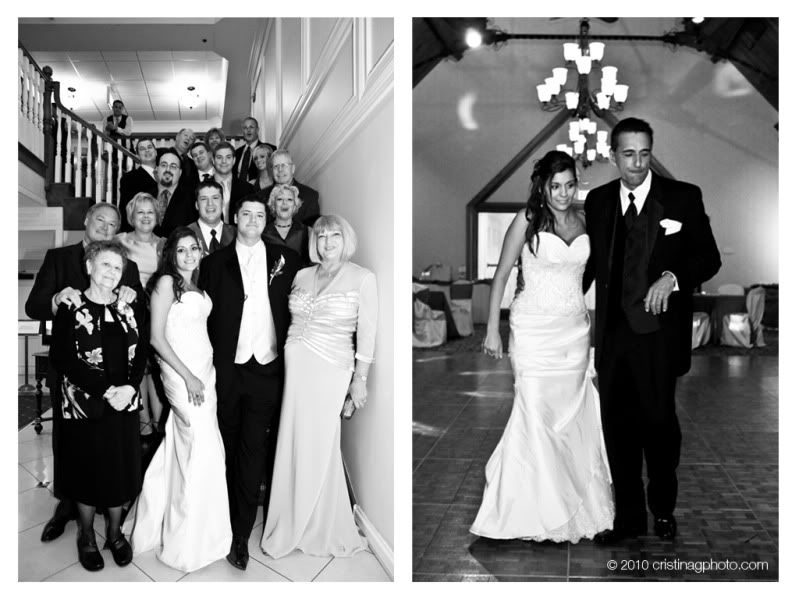 The rain definitely did not keep Michelle and Rob from having the time of their lives, and the wedding turned out to be absolutely beautiful. I think the clouds worked in their favor for so many of their portraits! Cristina, thank you so much for sharing this with us today! Be sure to visit Cristina's
site
to see more of her amazing work.