This is my most favorite post to date.
The very talented Elisha at
Elisha Orin Photography
had the pleasure of capturing lasting love, and it's simply an inspiration to everyone with a significant other. I'm so thrilled to share Alice and Chuck's story with you all today because it encompasses everything a wedding is all about: a promise from two people to spend their lives together. After the cake, the dress, the first dance and the toasts, love and photographs are what you have left, and well, my friends, lasting love is the greatest thing in the world.
About Alice and Chuck, from Elisha:
"I first met them at a wedding. I have been wanting to photograph a couple who has set the precedent for a long marriage. A couple that were truly in love. Alice and Chuck were the winners of the anniversary dance at a wedding I photographed. I always like to grab a photo of the happy couple. I usually tell them to kiss. When I told Alice and Chuck to kiss. Man did they ever….I'm talking like kissing when you are 16 kind of kissing. I love to watch couples win the anniversary dance. They are so proud of their life long marriage. Alice and Chuck were a couple that inspired me. First because of their life long commitment, second because they are happy and they are both so darn CUTE! They are also funny! I spent an hour photographing them and enjoyed every minute of it.

Alice and Chuck first met at a roller rink in 1946. Then married in 1947. Chuck is a Veteran ( thank you Chuck for serving us). They have 5 children, which they thought they might never have. After 5 years of marriage and no baby they thought they might adopt. Their pastor told them "no , your too young". The pastor said he would pray for them and 5 kids later Chuck told the pastor he could stop prayng now. They have 7 grandchildren and 7 great grand children and 1 more on the way.

During the photoshoot. I told Chuck to stand in a particular pose, and when he did I think Alice really liked it because she smiled and went right up to him and kissed him, ADORABLE! She thought he looked good!!!

Thank you Alice and Chuck for letting me in on your story of your life. I'm so thankful that you can be an example to everyone. Your joy and love for one another shows."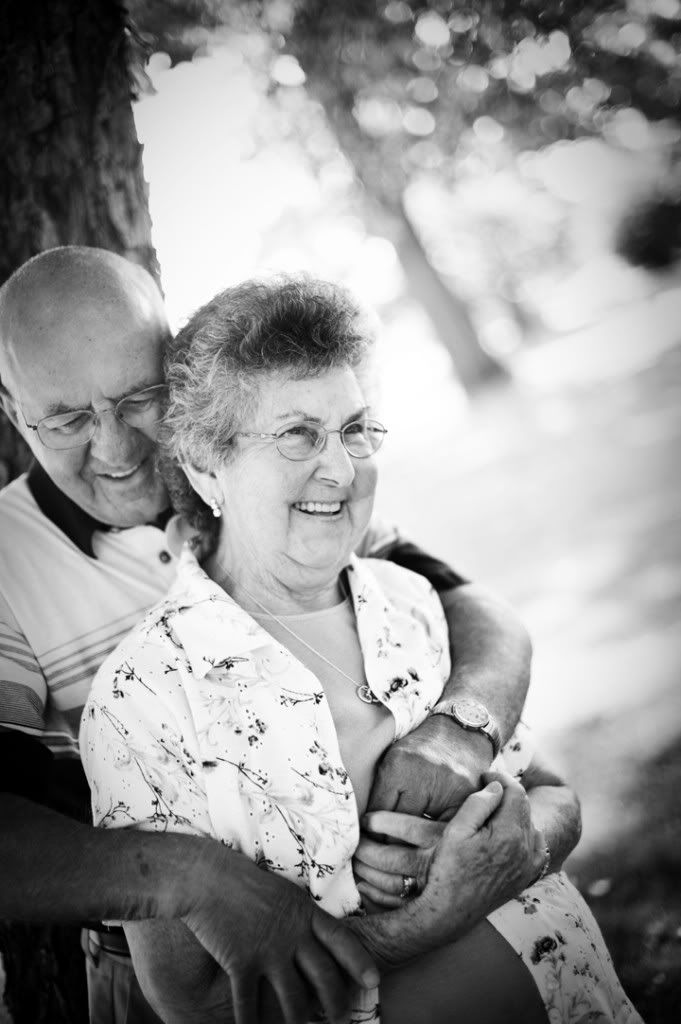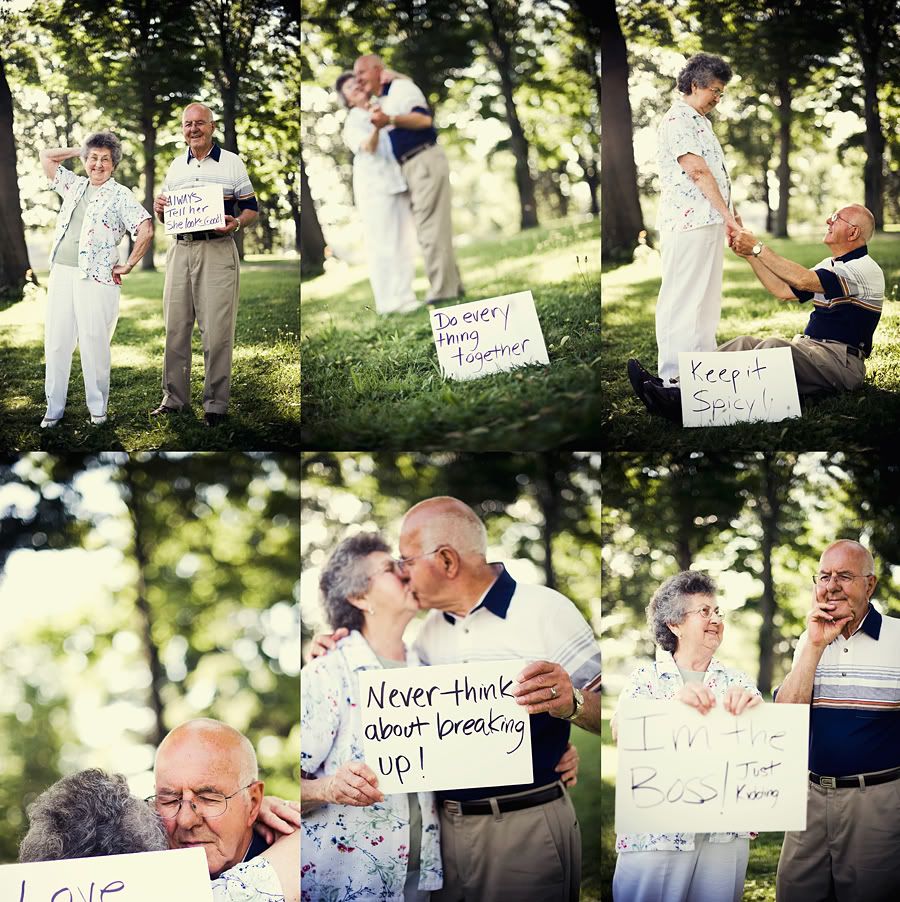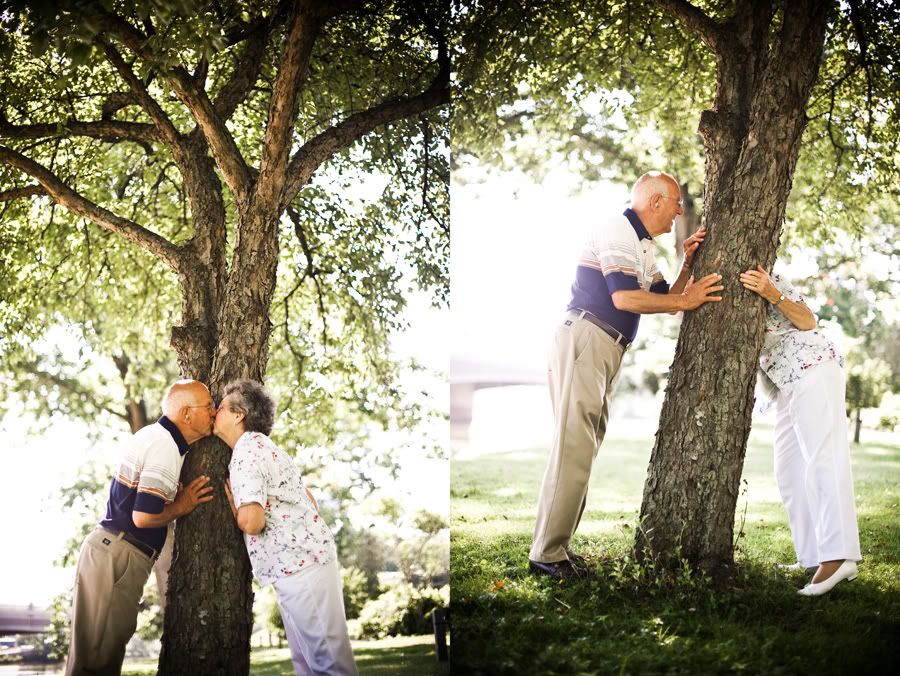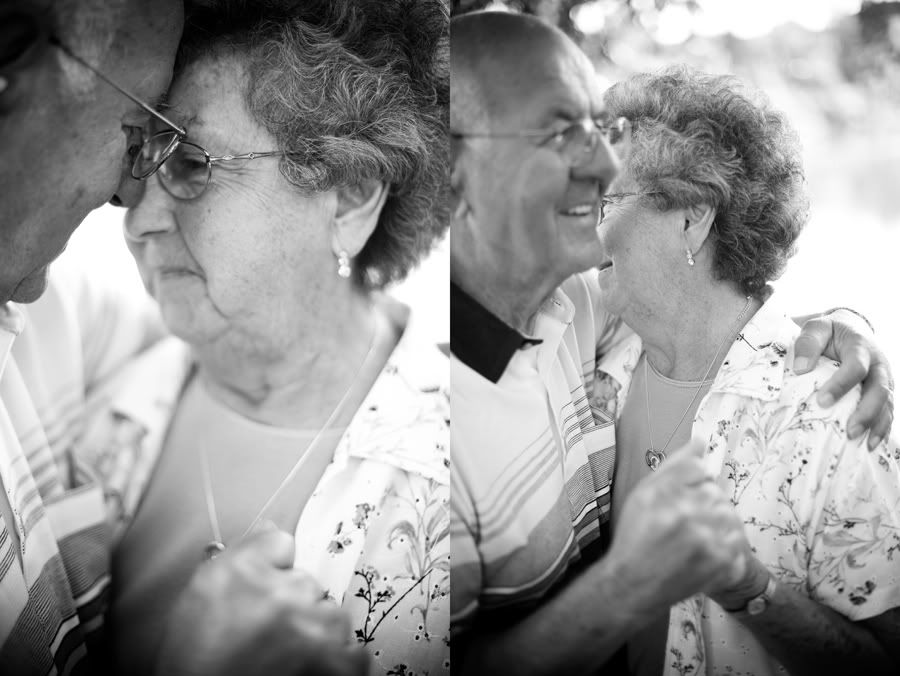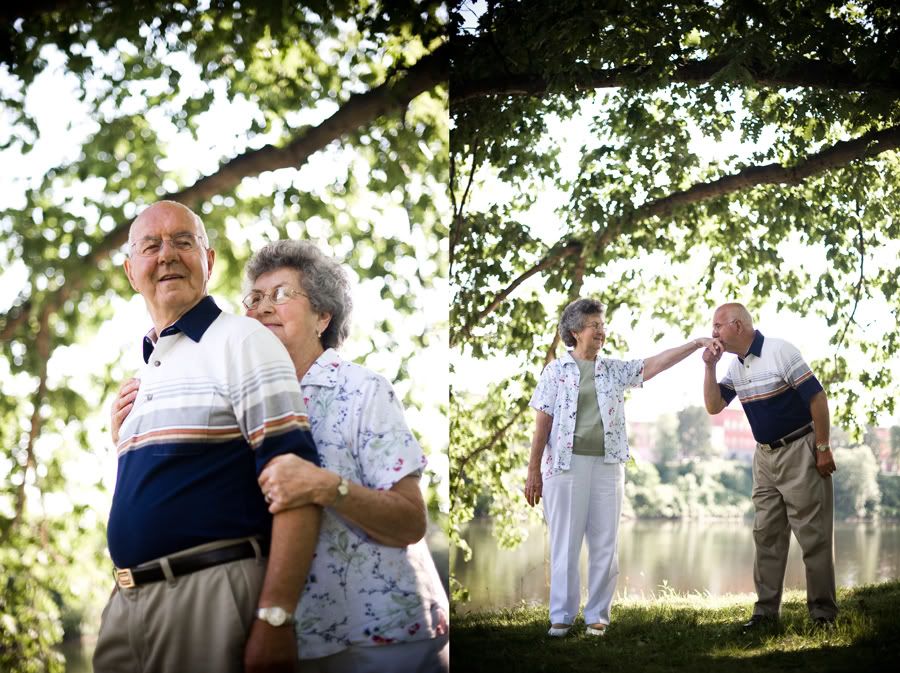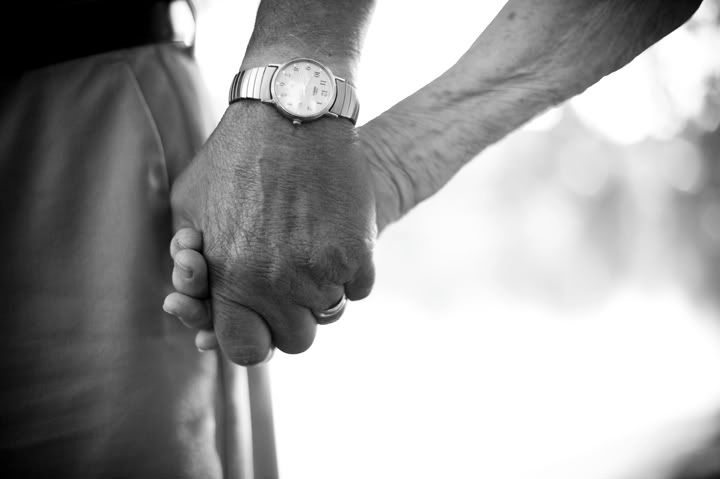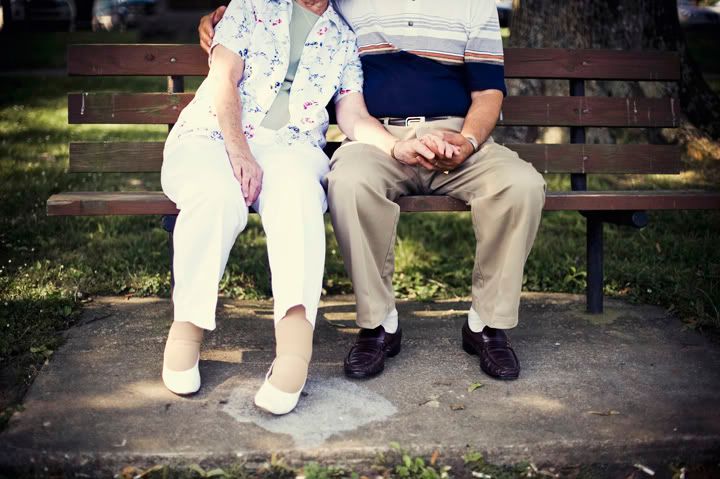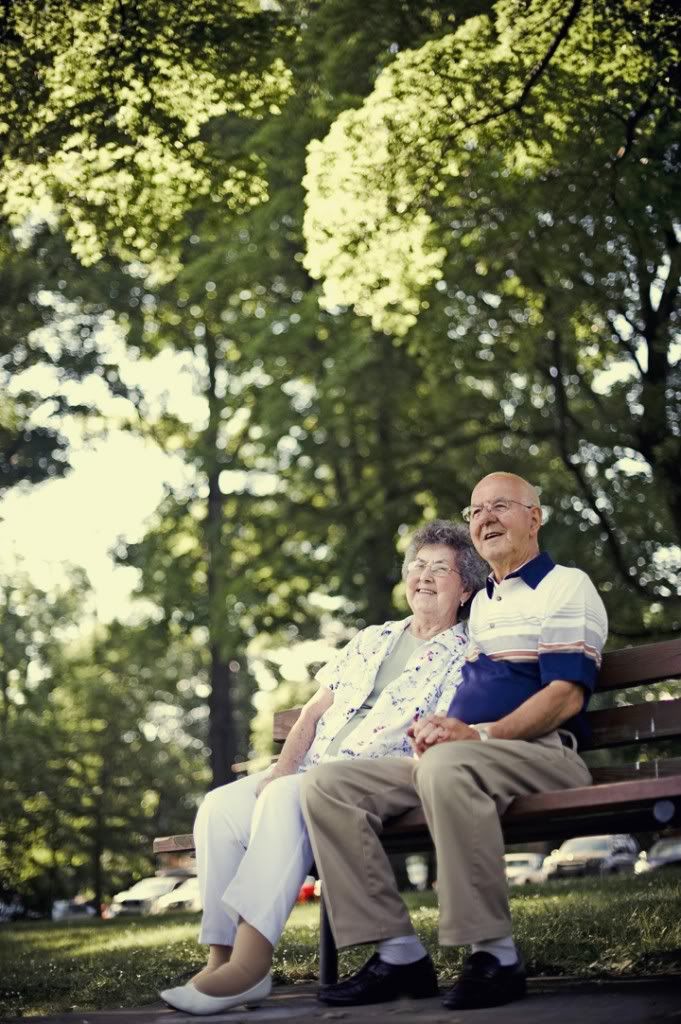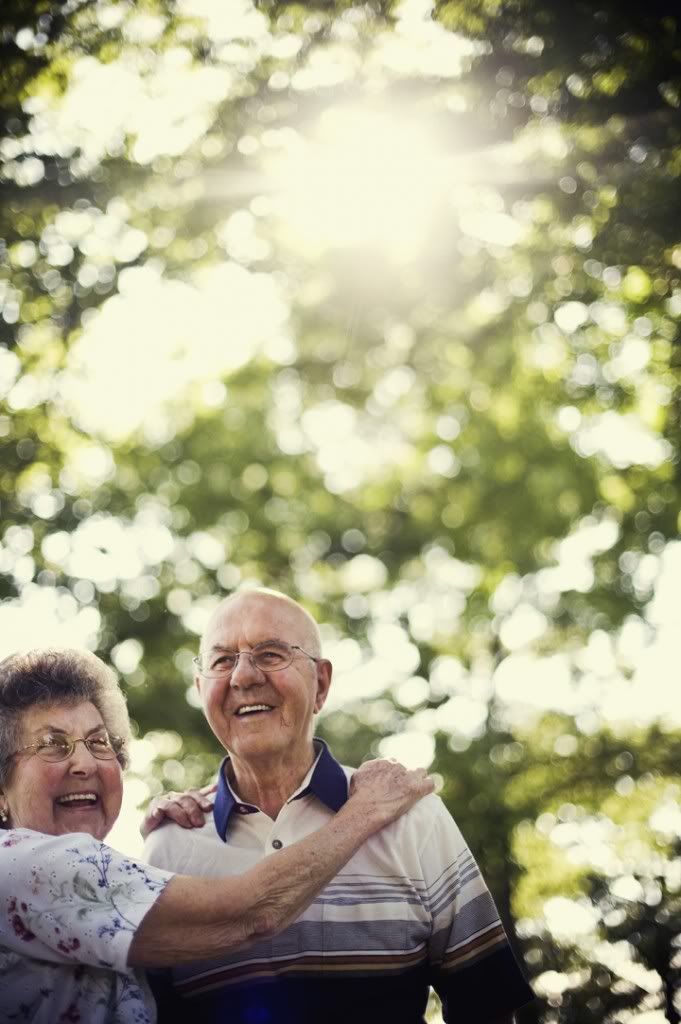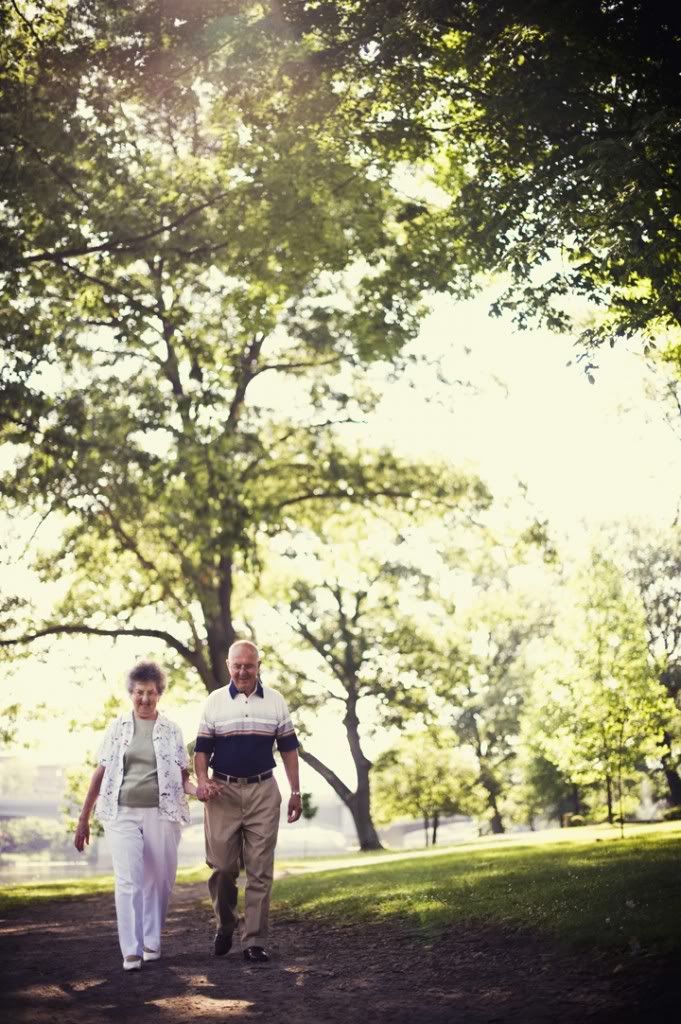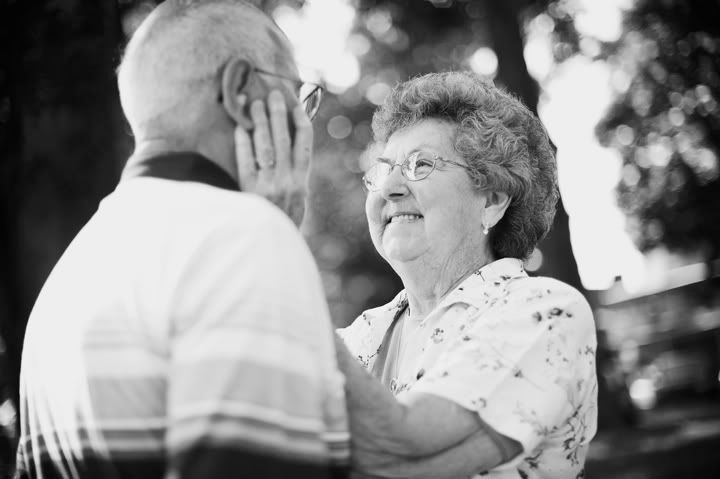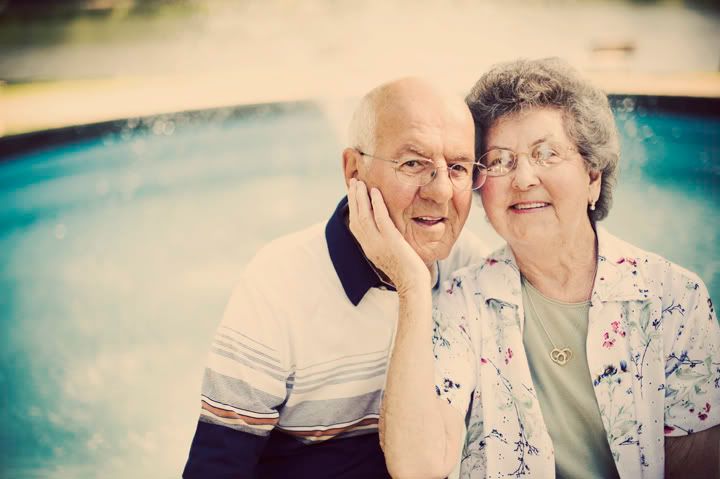 So many sincere thanks to Elisha for sharing these photos with us today. She's one talented woman, so please be sure to stop on by her
blog
for a visit and stay a while. Alice and Chuck, you're both so beautiful, and I hope that myself and the mister will be half as happy as you both are after 63 years of marriage. Thank you for being such an inspiration.