I'm so thrilled to introduce you all to
The Pink Orange
, creating couture invitations and stationery for brides looking for nothing but exquisitely designed pieces.
Rebecca Ashby, the visionary behind The Pink Orange, was gracious enough to give us an inside peek at her studio, as well as answer a few questions for us!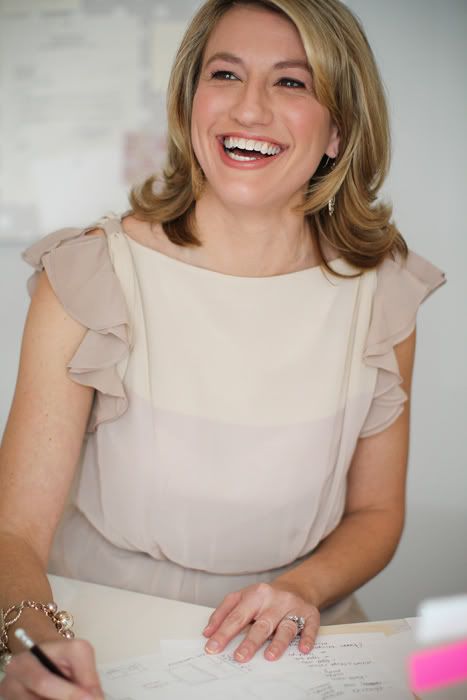 Rebecca Ashby, owner and creator of The Pink Orange. I mean, how gorgeous is she? Photo by
Clark + Walker Studios
.
Rebecca, how and when did The Pink Orange come about?
I had been working in various types of design industries and, most recently before starting my business, I was working for a web development firm when I realized how much I missed the 3-D aspect of paper and the "touchy feely" of that part of the design industry. At that time, when I was feeling like I wanted to find my calling in the industry, my husband proposed to me. All I cared about was creating the invitations and other paper goodies. It hit me and I realized what I should be doing for the rest of my life! And so, in 2006 The Pink Orange was born and I haven't looked back.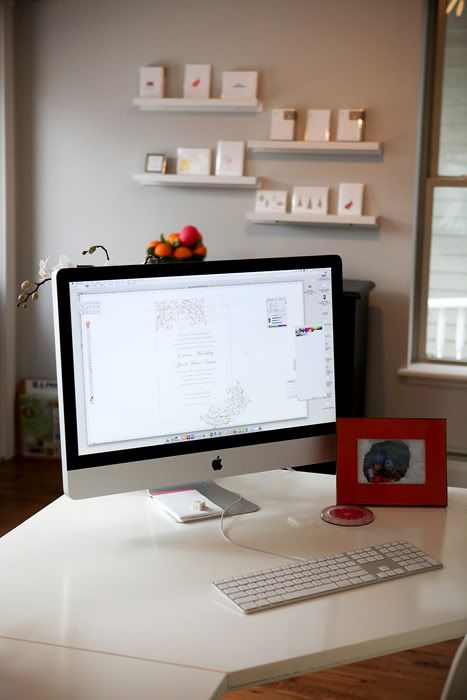 Inside The Pink Orange studio. Photo by
Clark + Walker Studios
What inspires you to create a piece?
I use all of my surroundings as inspiration! The architecture, plants, color, shape and dimension. However, mostly, getting to know my clients and their personalities is a big part of my creations. Each piece I design is custom and unique, and therefore, tailored for that special day. So inspiration also comes from the clients I am designing for. Their story, their lives together and what makes them as unique as their wedding day.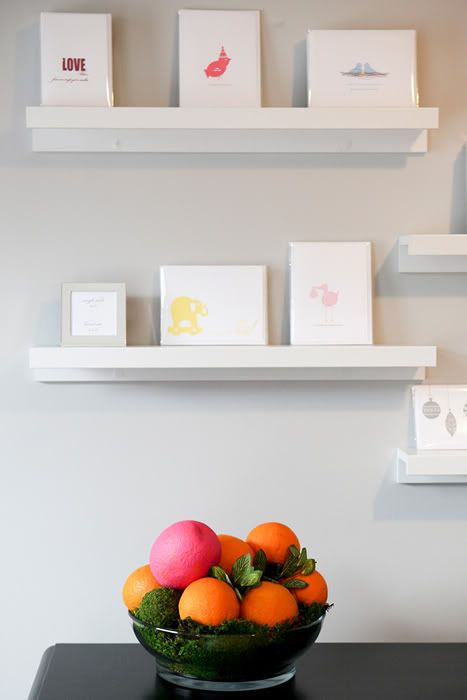 Photo by
Clark + Walker Studios
What type of client comes to The PInk Orange for their wedding stationery? What are they looking for?
I work with all types of clients, but each client comes to me because they are looking for something extraordinary. They want to be "branded," be it for their wedding day, baby or birthday parties, they want something special and unique that they just can't seem to find elsewhere.

My wedding clients can range from just needing save the dates or invitations to starting with save the dates and wanting every detail down to cocktail napkins to match! I love coordinating every accessory and taking the stress out of the day, while adding in the fun!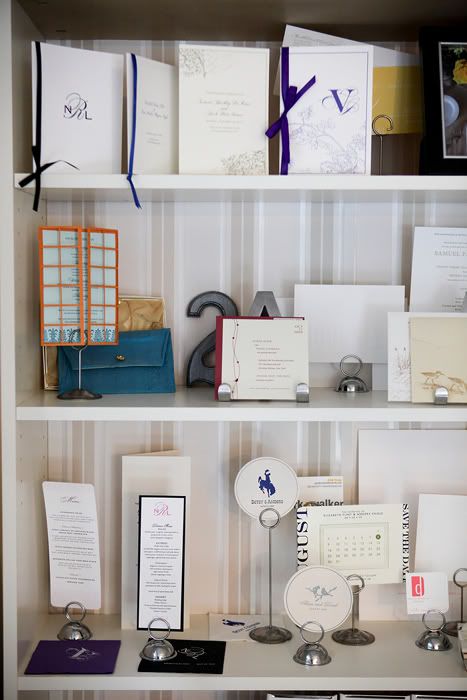 Photo by
Clark + Walker Studios
What is your process while working with a client?
Our initial meeting, or phone call if they are long distance, starts with a "get to know you" session. I feel this is important to do because after all, I'm designing for them! Just as I would talk through specifics when designing a logo for a corporate client, I need to dive into getting to know each client. We talk about their specific needs as well as their stationery budget and what they want to invest. During our initial meeting, we look at paper, color and previous samples of work so I can get a feel for their likes and dislikes, while talking details of what they might want specifically for their day. I will then brainstorm concepts after they have left and send a fully detailed estimate with rough concepts and pricing. There can be such variation in custom design, I like to give options so everyone is comfortable with what they are investing in. Once the basic concept is selected, the fun begins with of creating mock-ups for the client! That is my favorite part, seeing my ideas come to life. I present in person if the bride is local, and if they are long distance, I will send them through the mail so I can also include paper swatches and ink samples. Any other revisions that are needed are completed via email.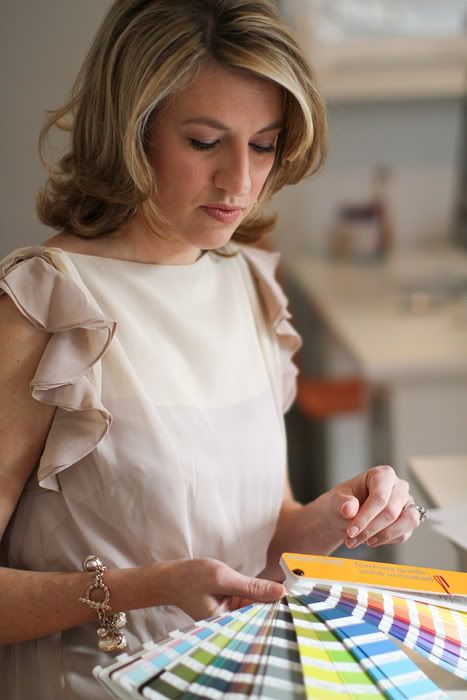 Photo by
Clark + Walker Studios
Let's take a look at some of The Pink Orange creations: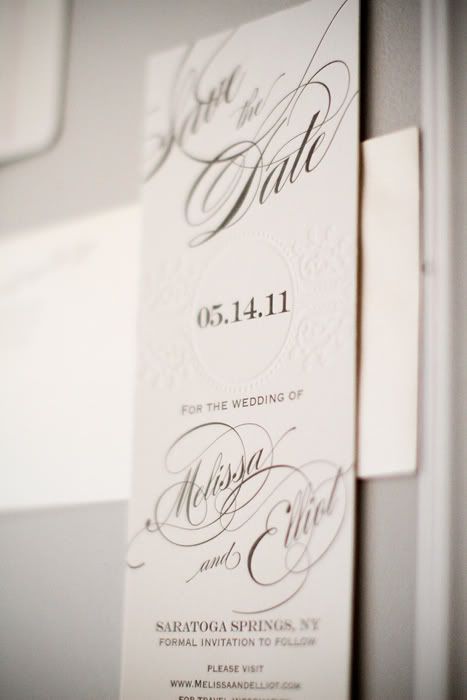 Clark + Walker Studios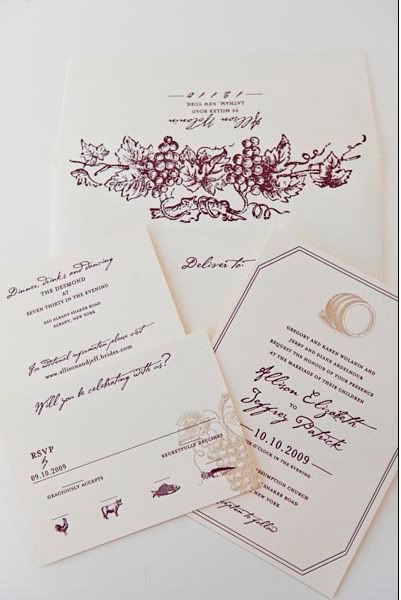 Photo courtesy of The Pink Orange.
Photo courtesy of The Pink Orange.
Thank you so much to Rebecca at The Pink Orange for stopping by and sharing your story with us! To see more of Rebecca and her gorgeous creations, please, please, please visit her
website
! It's definitely a do-not-miss and loaded with gorgeous inspiration. Thank you again, Rebecca!