Back in September, Mr. Owl and I
celebrated our one-year anniversary
. We loved that day because we did absolutely nothing. Maybe we ordered a pizza.
But, that wasn't the only thing we did.
The following weekend, we took a trip back to the small Upstate New York town where we got married and kinda sorta recreated our wedding weekend. We adore this town, and when we got married, we were too busy with preparations and celebrations to really enjoy it. It went by in the blink of an eye.
Also, I had some wedding day regrets. Gasp!
Part of this post will be to reassure brides that this may happen. Your wedding day will not be perfect. You'll second-guess a decor decision or the wrong song may play during your cake cutting. None of this matters though, on the wedding day because you're blissfully happy.
It may set in after-the-fact, though. And it did with me. Our wedding day was truly amazing. I still get giddy when I think about the feeling I had when I walked down the aisle and saw all our friends and family there to support us. It was something I'll never forget and will always cherish. We danced later that night to all our favorite songs, belted at the top of our lungs and even scurried away for a few minutes to sit back and take in the whole picture. But, there are also some things that have bothered me since.
First, I regret how I felt the morning of our wedding. I was a nervous wreck. It hit me the night before that all eyes would be on me, and because I have somewhat of an anxiety problem, it made me physically ill. I regret not talking to a doctor about it beforehand because during the morning of our wedding while I was getting ready with my most favorite women on this earth, I felt sick. I couldn't eat the room service breakfast Mr. Owl and I ordered to enjoy on our lovely screened-in porch. And once he left, the anxiety got worse. I just felt, well ... on edge and stomach-achy. This is my biggest regret. The feeling, luckily, went away right after we said I Do, and I scarfed down my salmon entree like it was my job.
Secondly, our flowers were so, so very wrong. In the beginning, flowers were not a priority for us. Photography and
enjoying our wedding day
were our two biggest priorities. Our floral budget was dismal at best. My Aunt DIYed our branch centerpieces, and we ordered bouquets and bouts from a local florist, thankful that they even took on such a small project. However, when the flowers arrived to my room that day, for a second I thought they delivered them to the wrong bride. They looked nothing like what I had requested. I didn't care that day, though. As long as we had something, "whatev!" was my general opinion on the situation.
Until we got the photos. I was really disappointed. I mean, my bouquet was the wrong color. Not that this matters at all in the grand scheme of our marriage, and believe me, I felt silly for feeling this way, but I wanted a do over with my bouquet.
Which, my little ones, brings me to the point of this post. During our wedding weekend/anniversary getaway, we recreated our wedding morning a little bit. I picked up a gorgeous bouquet that I ordered through an amazing floral designer,
Heavenscent Floral Art
, and Mr. Owl and I got ready together, enjoying every moment of it. I went back to the same salon and got my make-up done in the way that I was too scared to for the wedding (I felt like I couldn't pull off the vintage look), I put my dress back on and we had a photo session with the lovely and amazing Heather of
Heather Bohm-Tallman Photography
. And we went back to some of our favorite places to take some more photos.
And you know what? We loved it. We were both relaxed, not too overcome with emotion and really just had fun. We got some of the photos we didn't have time for on our wedding day, and were able to go all out with a more styled theme shoot. And later that night, we even reread our vows to each other.
Part of me still feels silly because we had our wedding day. It was done, and really, we can't recreate it because none of our friends and family would be there. But, this was something we did for us. So I must revert back to my "whatevs!" state of mind. Because honestly, I'm really happy we did this. Just call us Heidi and Seal.
And now, some highlights from our session.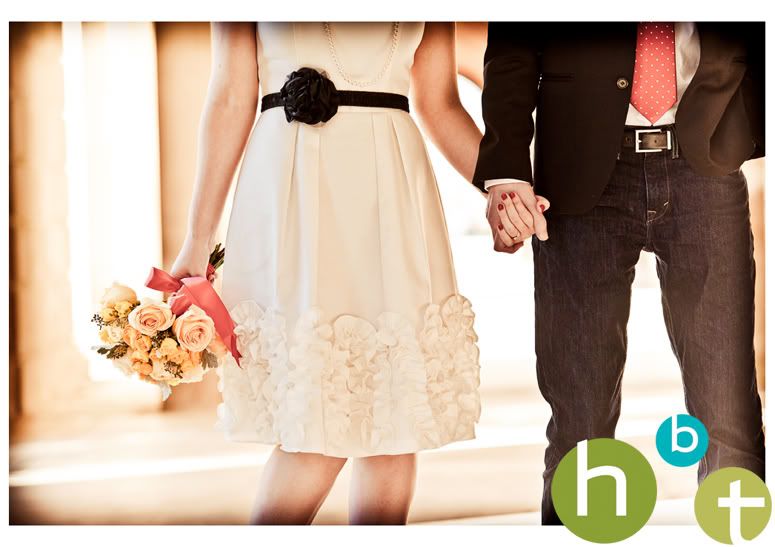 Ah! I loved my bouquet so much!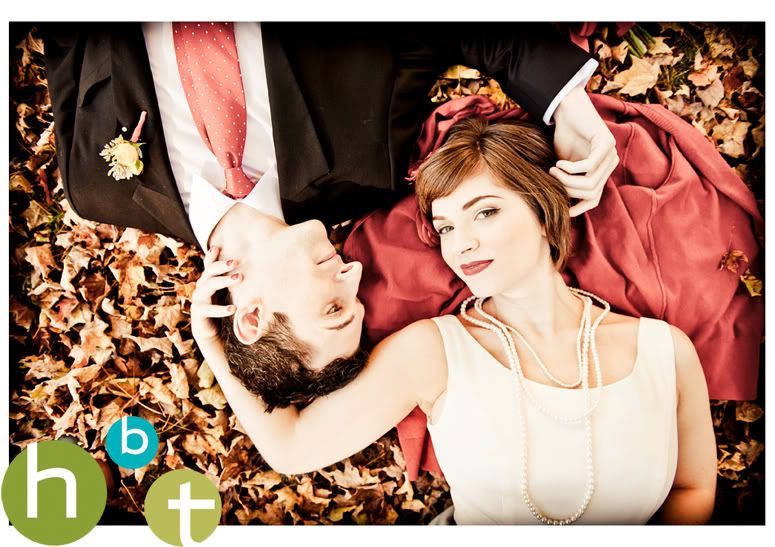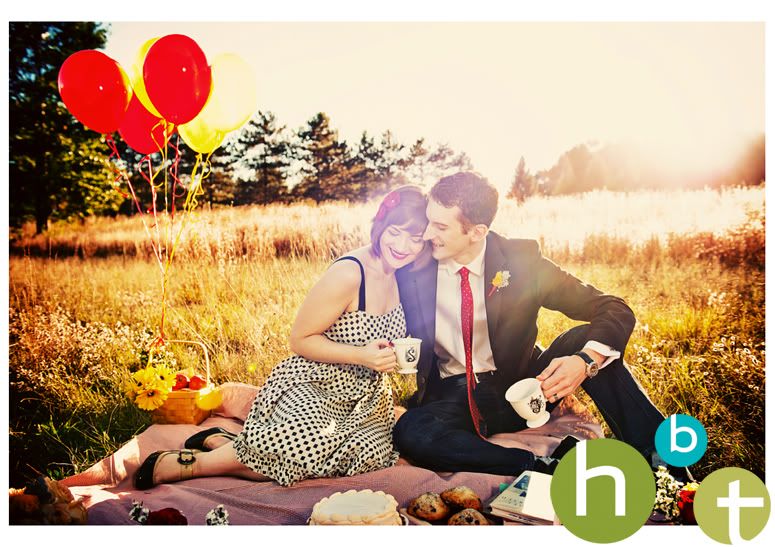 For more photo sneak peeks, go to
Heather's blog
.