Hello, everyone!
I'm Upstate New York-bound this afternoon, so posting will be on a short hiatus until next week. I haven't been to visit my hometown in a very, very long time, and I've been craving a visit with my mom and sister. Here's a collage of the things I look forward to when I visit, and things that will always remind me of home: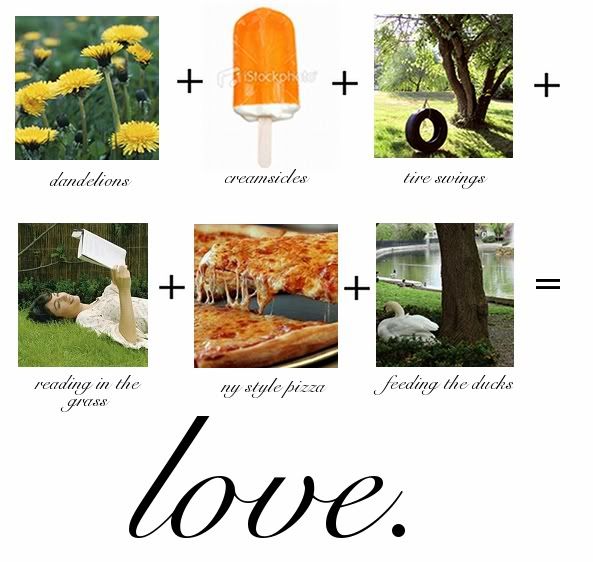 First row:
dandelions
;
creamsicle
; tire swing (source unknown). Second row: reading in the grass (source unknown);
NY style pizza
;
swan pond
.
This is also the first time I'll be apart from Mr. Owl in over three years! But flying can get pricey, so it's a solo trip for me this time around. It's kind of a weird feeling, but everyone always says absence makes the heart grow fonder, and I'll also have his hugs to look forward to when I arrive back in Chicago. I suspect he'll be eating Mexican take-out, playing the Wii and watching "Die Hard" while I'm gone.
Until then, it's a lovely weekend of summertime hometown love for me. See you all next week.