Hello, hello everyone! It rained most of the weekend here in Chicago, so Mr. O and I took a couple of breaks from our usually busy weekend of weddings, website and blog work to have a couple of date nights with movies. On Friday, we finally got around to watching one of our Netflix DVDs that's been sitting on our bookcase for over two months. On Saturday, we went to go see
The Girl With The Dragon Tattoo
, as we've both been reading the books. If you're a fan of the books, you'll love the movie! It's very true to the book with superb acting.
So anyhoo, the consequences of taking a couple of breaks this weekend means I don't have a wedding feature for you. But, instead, I collected photos from my favorite wedding scenes in movies. Enjoy!
The Graduate
. This is one of my favorite movies period. Plastics.
The Father of the Bride
. Who doesn't laugh hysterically at the hot dog bun meltdown (we've all been there! Well, maybe not jail ...), and cry a tear of happiness when George Banks makes special bridal sneaks for his daughter?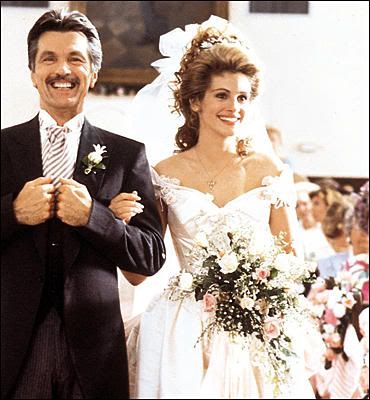 Steel Magnolias
. All-around tear-jerker.
Penelope
. Am I the only one in the world who's seen this movie? Penelope's wedding gown was simply beautiful and whimsical, as was the entire movie.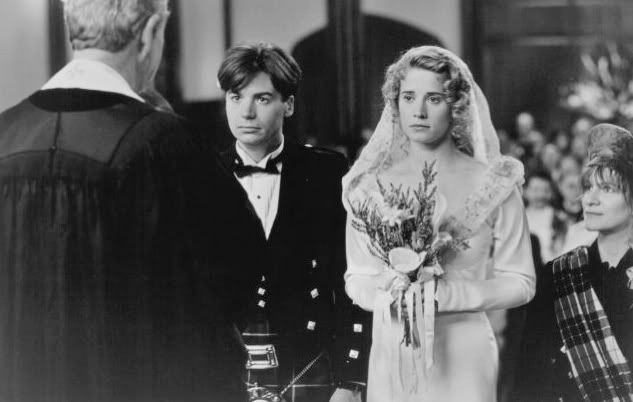 . So I Married An Axe Murderer
Yep, I'm guilty of seeing this movie about 1,000 times. It never gets old.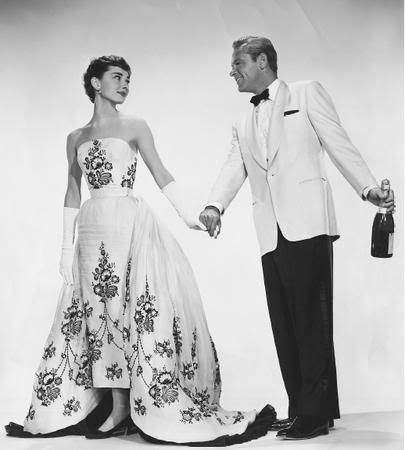 Sabrina
. Audrey Hepburn style doesn't need any explanation.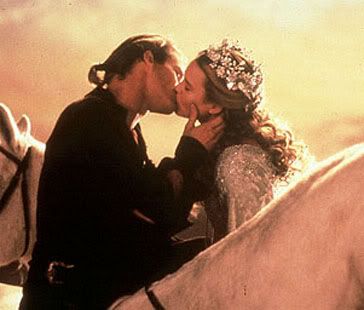 The Princess Bride
. The movie that gave the word "Mowage" no need for an explanation, either.
Sex and the City
. If Mr. O and I decided against a semi-largeish wedding, we would have gone garden-style circa Miranda and Steve. "No, I said no white. I have a child. The jig is up."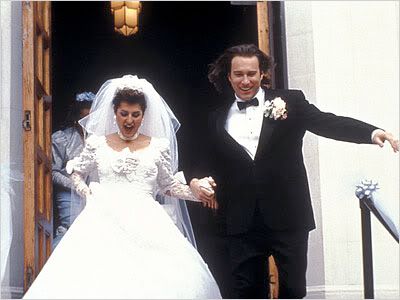 My Big Fat Greek Wedding
. The tulle bridesmaids dresses, the poofy sleeves and Windex makes this one a comedic and touching classic.
Love Actually
. My all-time favorite wedding scene, hands down. "All You Need Is Love" was Mr. O's and mine recessional song, too :)
Philadelphia Story
. I kind of have a crush of Jimmy Stewart.