Today The Owl is featuring some beautifully hand-crafted hair pieces by Etsy seller
SchickiMickis
. These immediately caught my attention for their vintage influence and flowerchild-like qualities, and I could easily picture them being sold at a store like
Anthropologie
(and who doesn't become giddy over Anthro?).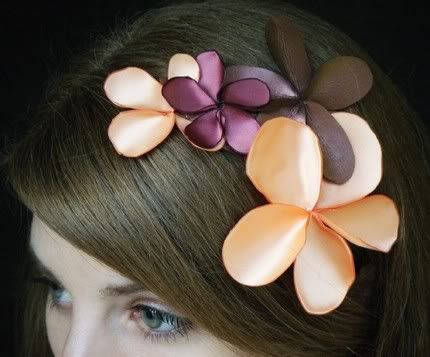 source
Anat, the artist behind the SchickiMickis store, gave us the scoop on what inspires her, and why she's passionate about the pieces she creates.
I was always drawn to the world of art and design, and followed my passion learning jewelry and accessory design in Milan. I love making things by hand, as the process becomes an adventure. I start with an idea that forms a shape in a sketch and I continue to develop through the work with the materials themselves. It's like a game, playing with the materials revealing all their secret characteristics and different persona they can put on while handled differently.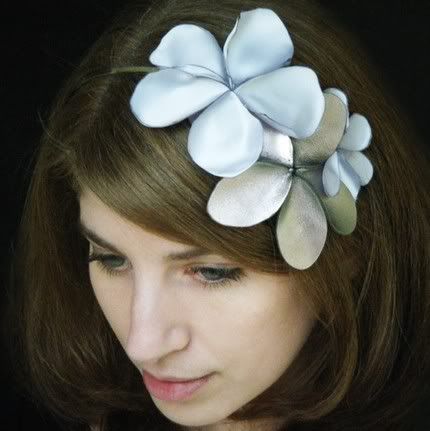 source
My current creations focus on the theme of identity, and are very much influenced from the cities I have been living in. My designs have a touch of a Milanese glam, with a strong Berliner vintage flair.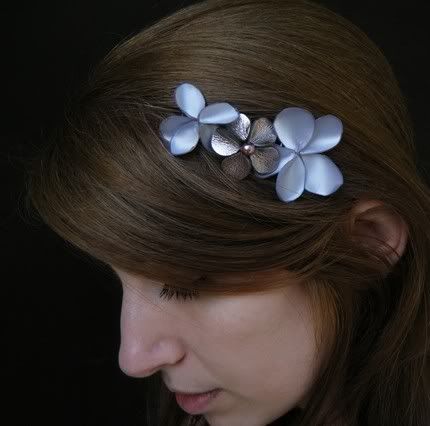 source
I believe that people are the prettiest when feeling comfortable. Therefore, an outfit should be fitted to the person and not the other way around. I would like my accessories to enhance the beauty, style and playfulness of the person wearing it.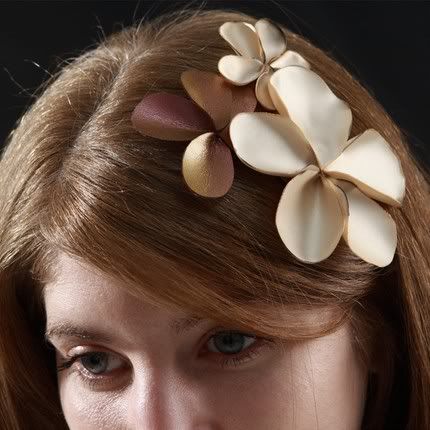 source
I am happy to make custom orders and assist customers find the best solution to their needs and dreams!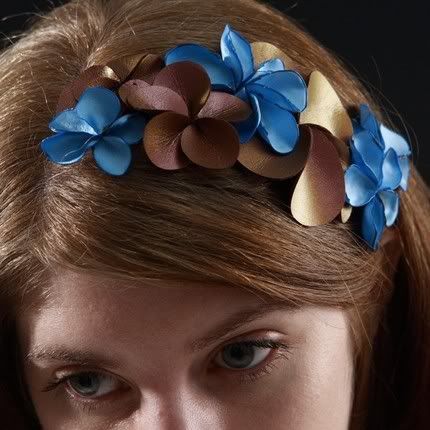 source
I love how Anat's pieces can also double as brooches! Take a look: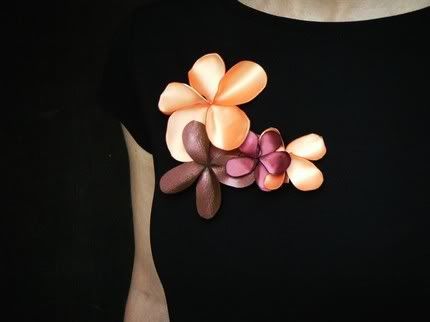 source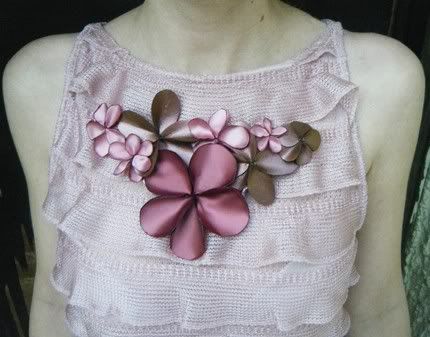 source
I LOVE the idea of a bride wearing a piece like this on her wedding day, and even better if her bridesmaids follow suit! Wouldn't these be a great bridesmaid gift as well? They could easily be incorporated into an everyday outfit. In fact, this Owl is thinking that a SchickiMickis purchase is on the horizon.
If you'd like to contact Anat at SchickiMickis for your own custom handmade hair flower, contact her through her
Etsy Profile
, and to see some more lovely pieces from her shop, be sure to check them out
here
!