Brrrr! Todays feature seems fitting for those us us who have been trudging through these snowstorms the past few days. The Owl is very excited to have Cristina of
Cristina G Photography
here to share some tips for having a successful winter engagement session. Be sure to stick around until the very end because she's also sharing a recent Winter e-session from very snowy Chicago, and you don't want to miss it!
One may think that Chicago in the winter is no place for an outdoors engagement session, but I beg to differ! Remember the craze of a few years back when black and white images with selective color became the new trend in photography? The trend has passed, but the concept remains. Winter is nature in black and white and

you

can be the spot of life and color it needs to become a perfect image. Here are a few tips on how to make a winter wonderland photo session a success:

1. Wear something bold and colorful with lots of texture.
2. Playing up your best features can go a long way - fun, pretty hair and make up are a must.
3. Let your personality shine, be playful and loving.
4. Make sure your fiance is well fed and rested, men usually need a little more TLC to give you their best for pictures.
5. Choose your photographer wisely. Being comfortable and having a connection with the person behind the lens truly is the secret to great images.
6. Pick a location that is meaningful to you for this session. When in doubt, ask the photographer what he/she recommends and why.

I hope these tips and the story below will inspire you to turn today's winter storm into a beautiful page in your photo album!
And now, onto the photos! Here's the scoop from Cristina:
Tosin and Tayo met at a friend's farewell lunch at Thai Classic on Clark. It was a little less than a year ago that they fell in love. Now they are planning a beautiful summer wedding in Nigeria and wanted to bring with them engagement pictures depicting their new home at it's best: winter in Chicago.

We had a great time all around town! The session started where they first met and ended at Lincoln Park Zoo way past closing time. You should have seen my face when we realized we got locked in! Twenty degrees outside and not even fingerless gloves on... suddenly spending the night in the lion's cage seemed like a decent alternative!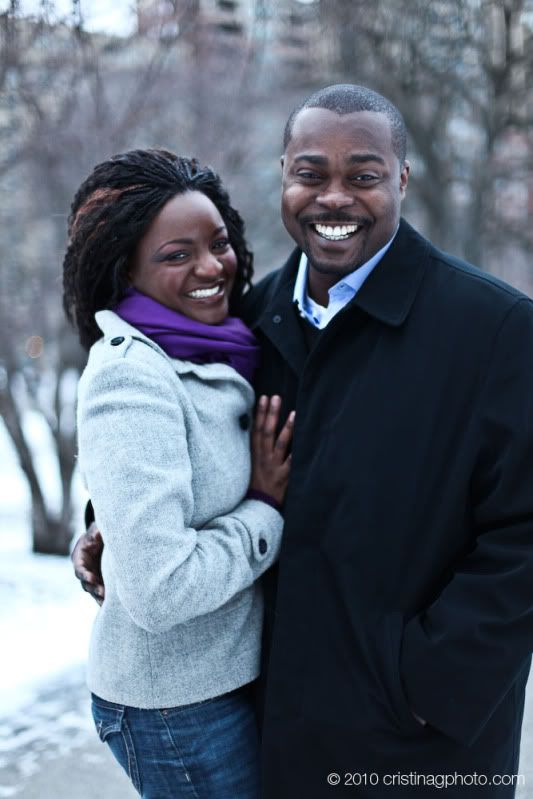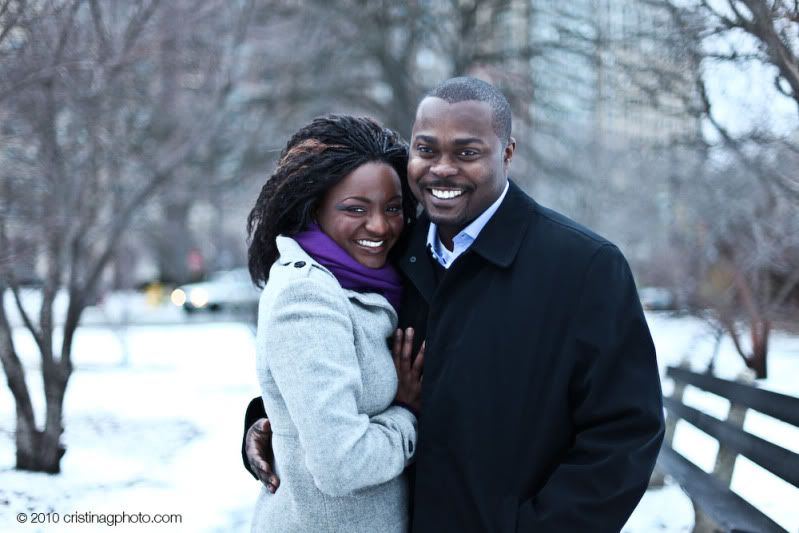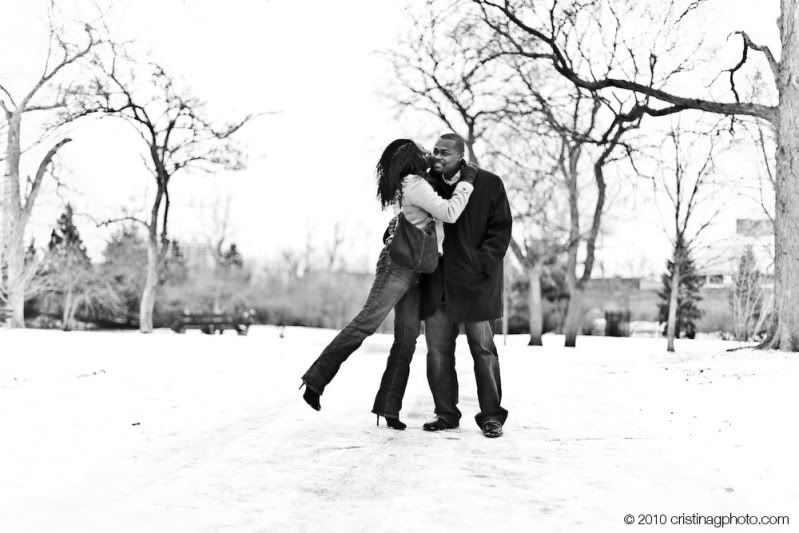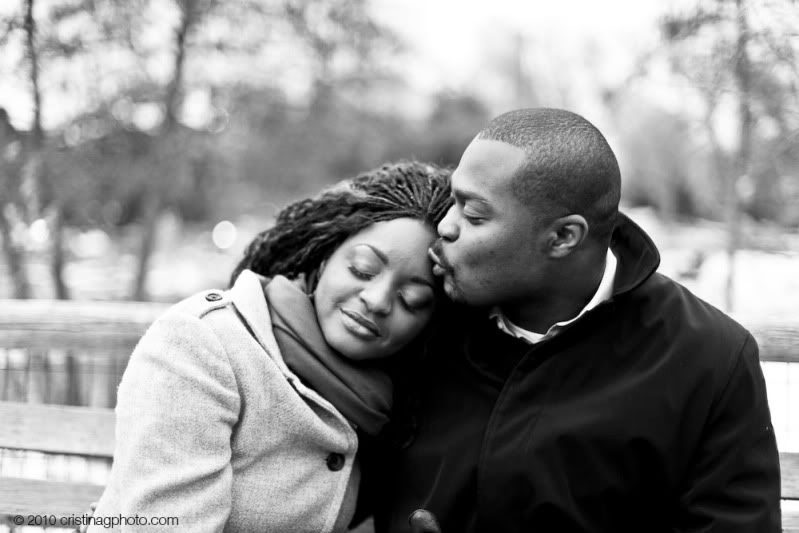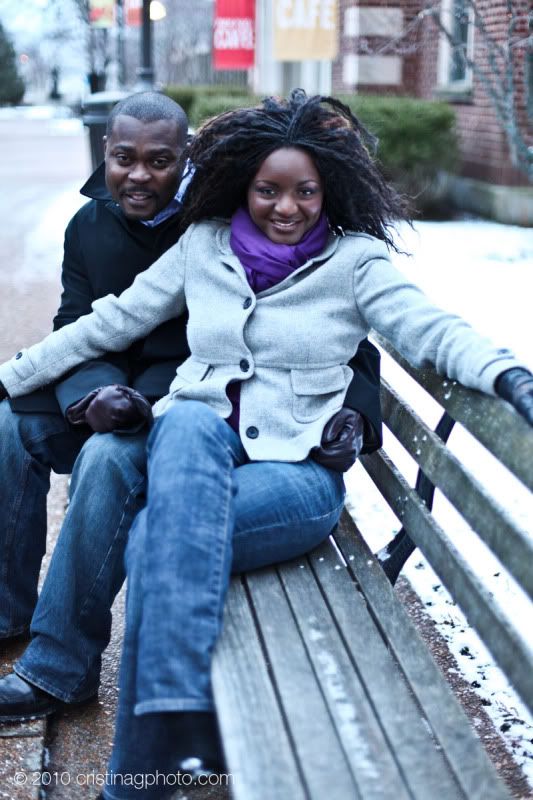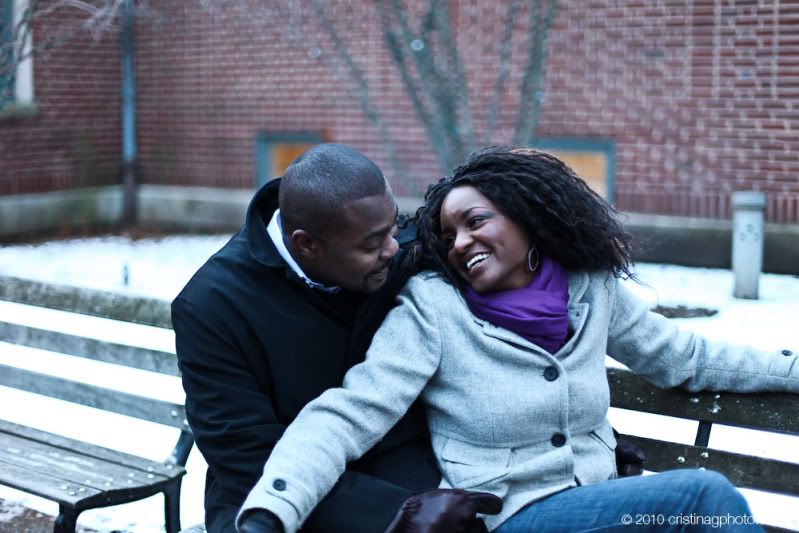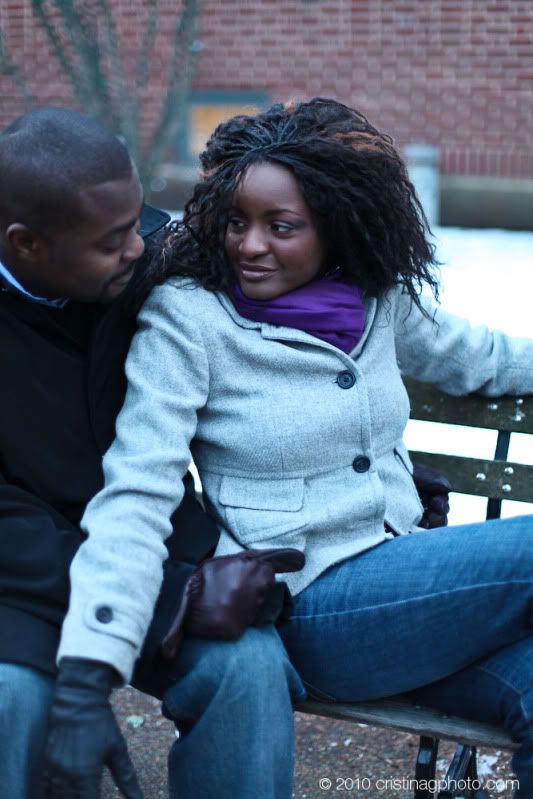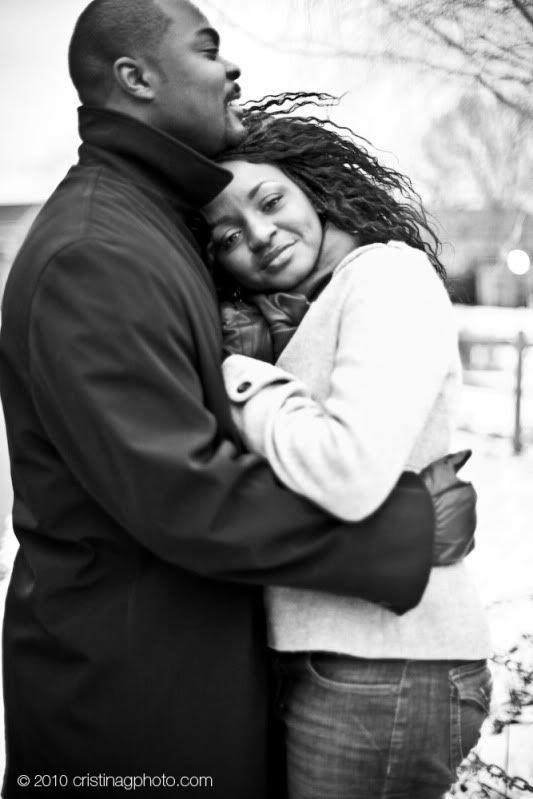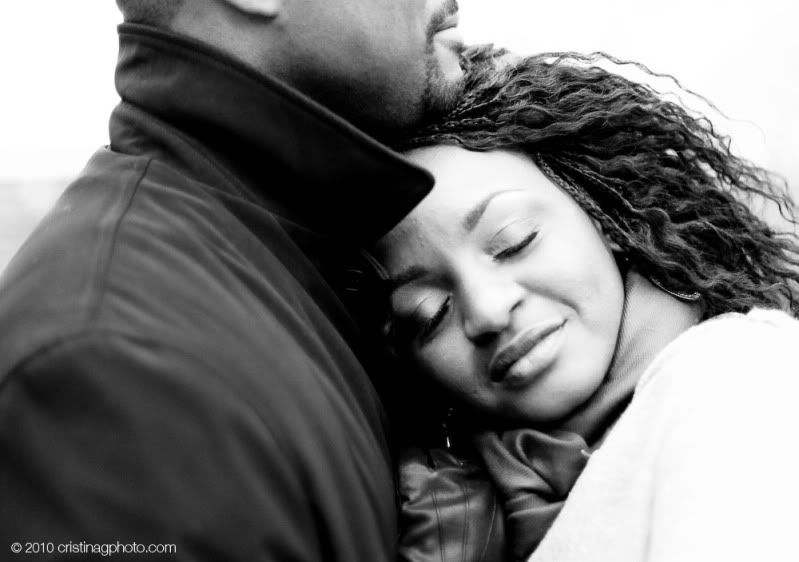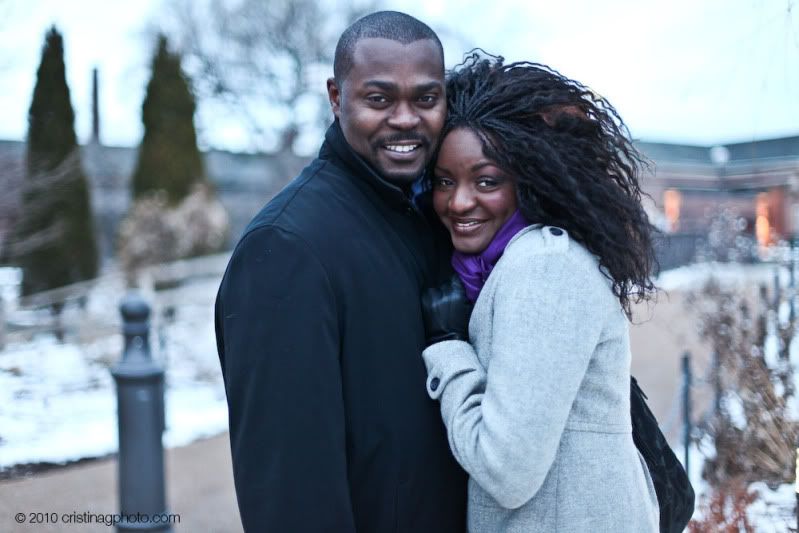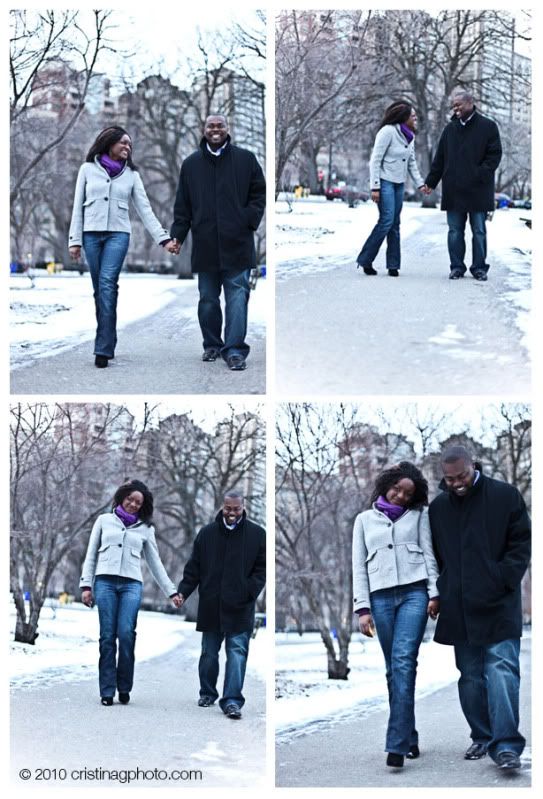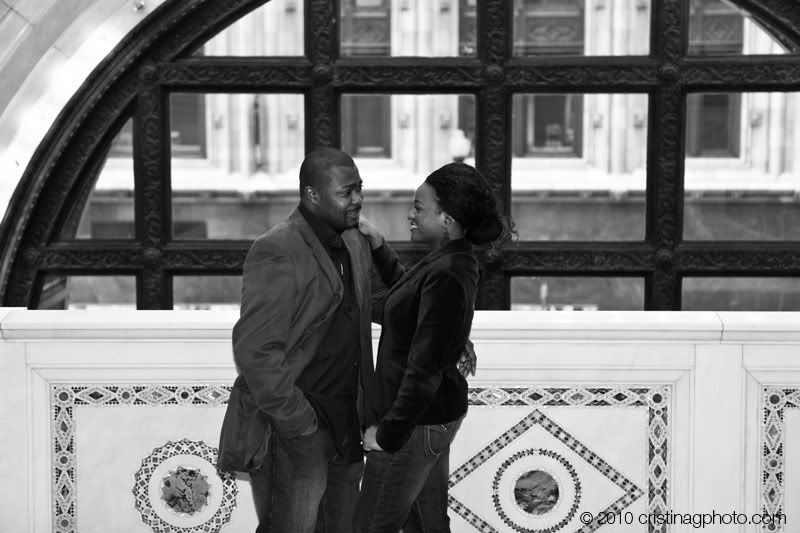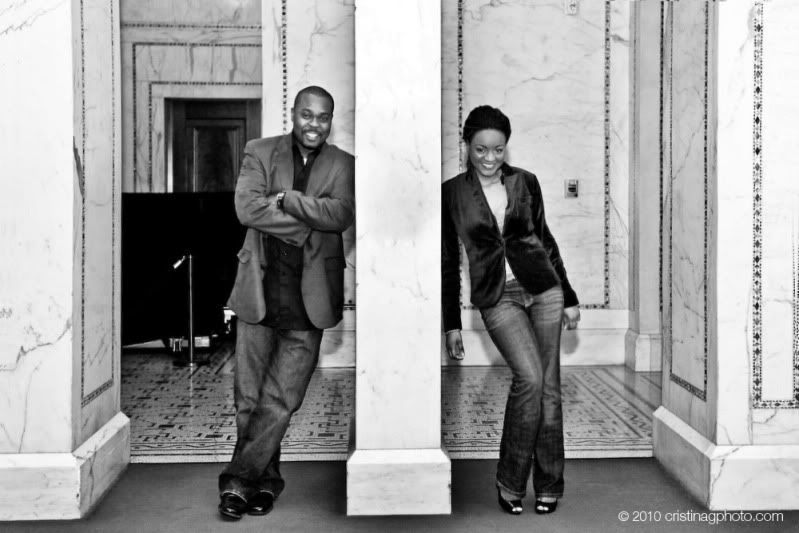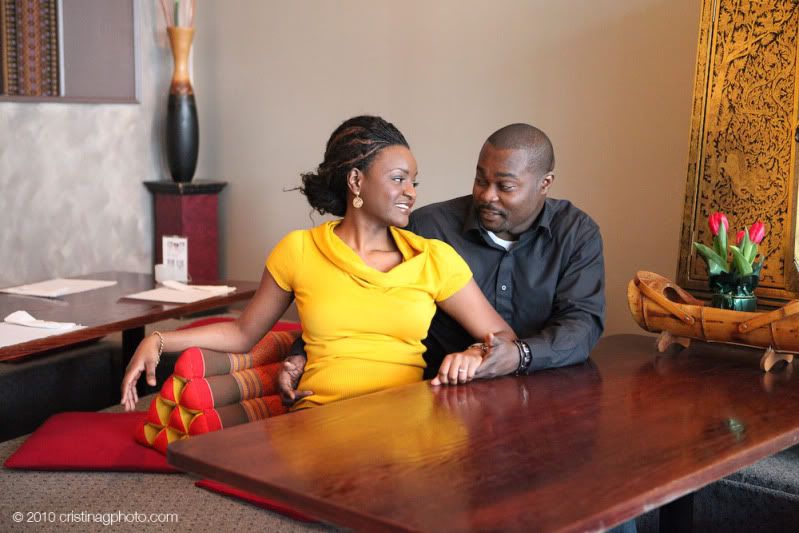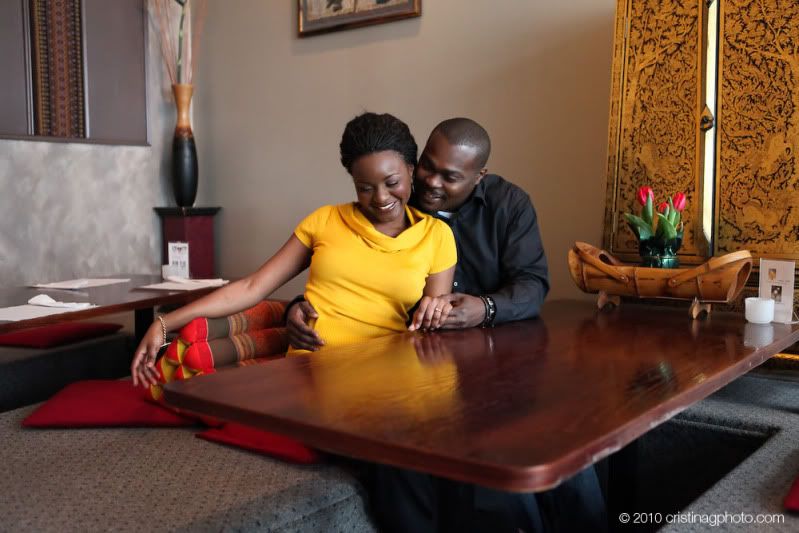 Tosin and Tayo, you guys are a truly stunning couple, and The Owl wishes you nothing but happiness as you plan your upcoming wedding this summer! Cristina, thank you so much for sharing these helpful tips with us, and for allowing us all to see such a beautiful e-session! Everyone, be sure to visit Cristina's
website
for more beautiful photos.