Happy Good Friday to all! Because we're kicking off Easter weekend, I've got a list of 10 very spring things I'm lovin' this week. And in no particular order, let's take a look:
Tecolote Tank
from
Anthropologie
. I purchased this recently, and it's easily one of my favorite pieces in my closet right now.
Folded Detail Dress
from
The Limited
. I immediately thought "awesome bridesmaids dress" when I first saw this. But really, it's also a perfect spring/summer guest-of-the-wedding dress.
Revival Bikini
from
Anthropologie
. Oh, how I'm coveting this swim suit! A whole lotta retro, and a whole lotta style.
Sweet Sunshine
apron from
Flirty Aprons
. Mr. Owl's wedding gift to me was the cutest, most stylish apron that I 100 percent adore. But this is a close second.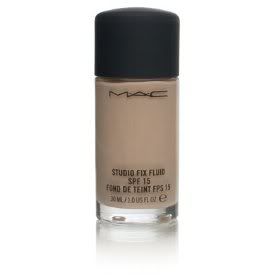 Studio Fix Fluid SPF 15 Foundation
by
MAC
. Sister Owl introduced me to this during her visit last month, and it's now my favorite product on my make-up tray. Heavy-duty coverage for my splotchy skin, but it doesn't feel like I'm wearing anything!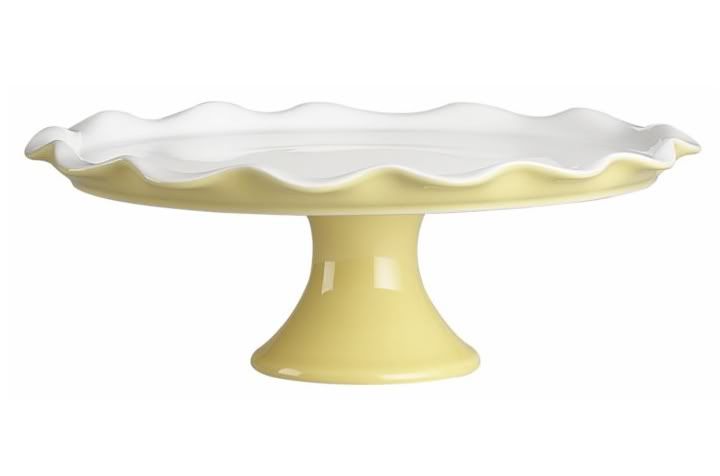 Sunshine Pedestal
from
Crate & Barrel
. We purchased this recently, and everytime I see it, I just want to say, "Hello, sunshine!"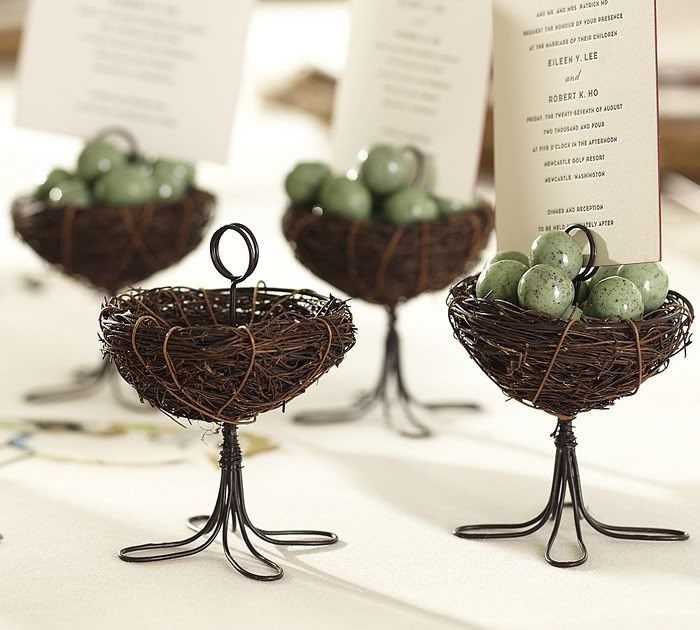 Bird's Nest Place Card Holders
from
Pottery Barn
. Love, love, love!
I'm just loving tulips right now. They're the ultimate spring flower, if you want this Owl's opinion.
House Hunters
. I'm obsessed with this show. I may or may not have 20 episodes in our DVR queue. Mr. Owl and I find ourselves spouting out Real Estate lingo like it's our job. Phrases like, "tray ceilings" and "soaking tub" are a regular part of our vocabulary now.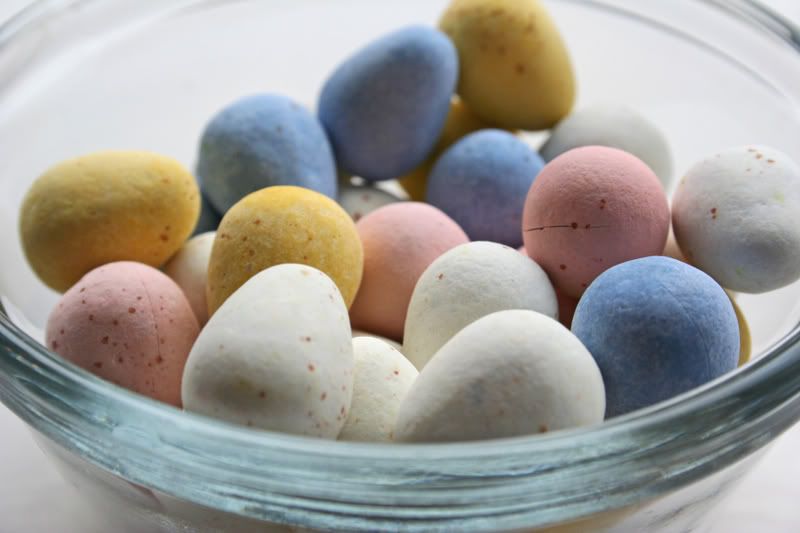 Cadbury Mini Eggs
! These are a must this time of year.
Mr. Owl and I are hosting Easter brunch for the first time this year, so if all goes well, I'll post pictures of our centerpieces, place cards and pies (oh my!) that could easily translate into spring wedding decor.
Have wonderful weekends, beautifuls!