I'm so thrilled about today's Etsy Spotlight feature on
ErinLeighHeart
! There are quite a few options out there when it comes to rewearable bridesmaids dresses, but how many that you can wear differently each time? ErinLeighHeart's
convertible bridesmaids dresses
are a truly amazing option when it comes to expressing individuality and style at an affordable cost.
One of my favorite things about these dresses, as opposed to other convertible dresses out there, is the option for both high-style in addition to a lovely, elegant dress.
This is one of my favorite styles! I adore this particular back on the dress.
This plum color is so gorgeous, and would flatter almost all skin tones.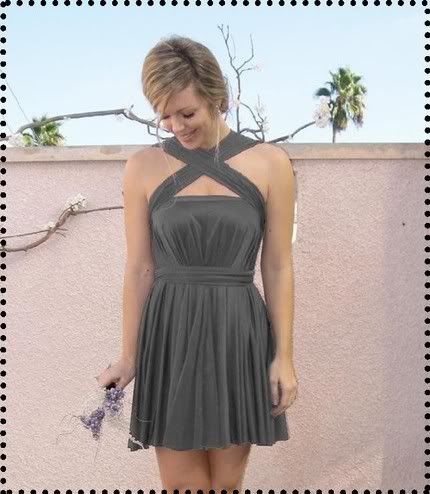 All the many ways you can choose to wear the dress.
ErinLeighHeart
truly has an amazing product! The best part of her dress design? It will only cost you $98! The dresses are one size fits all, and will fit up to a size 14. Samples can be ordered, and the cost of the sample will be applied to the final order. For more information, be sure to visit her
Etsy shop
!
Thank you so much to
ErinLeighHeart
for creating such an affordable and stylish option for bridesmaids!