Happy, happy Friday, everyone! Today we have an absolutely lovely e-session from the talented Hooman at
Vesic Photography
. Hooman followed Harrison and Andrea around historic Old Salem, North Carolina. Andrea informed me the town is home to homes and schools that date back to the 1700s and after seeing these photos, I want to go visit (I'm a sucker for small, historic towns)! The colorful leaves, the brick streets and the stone walls make for a stunning backdrop for this truly sweet engagement session. For their upcoming May 2010 wedding, Andrea and Harrison are using the charm of the town as inspiration in creating an entire vintage travel theme, which I absolutely adore. Let's take a look at Harrison and Andrea.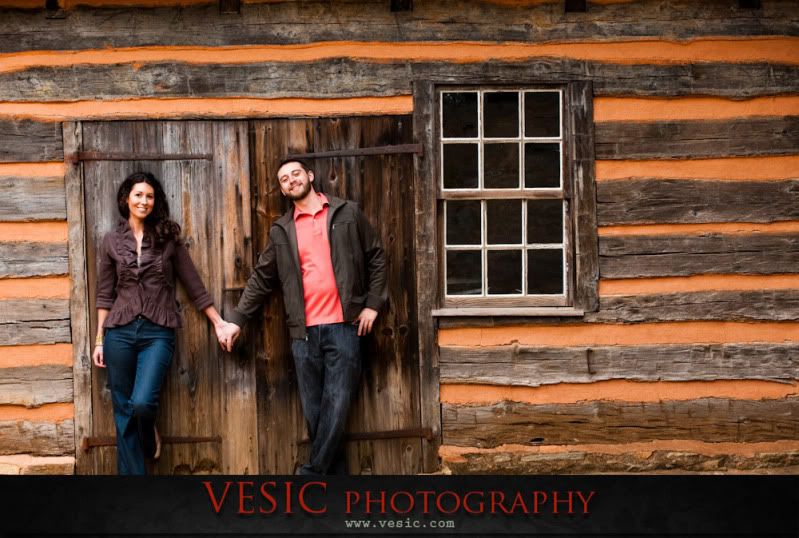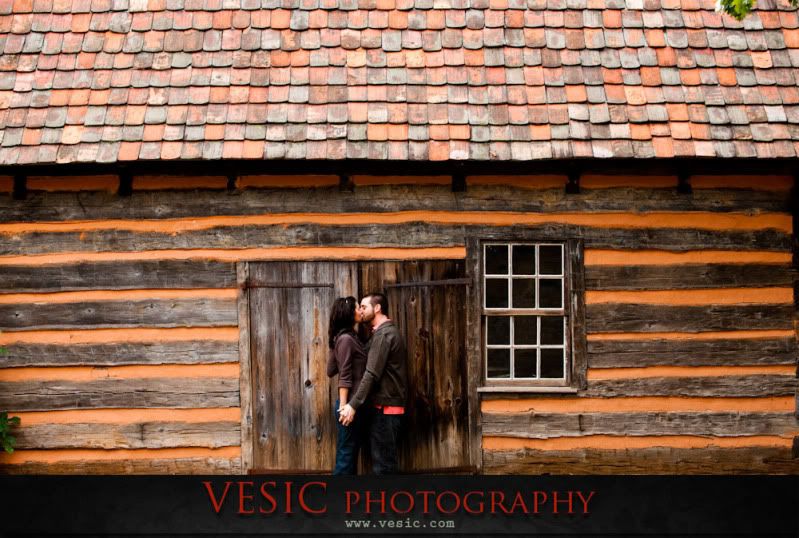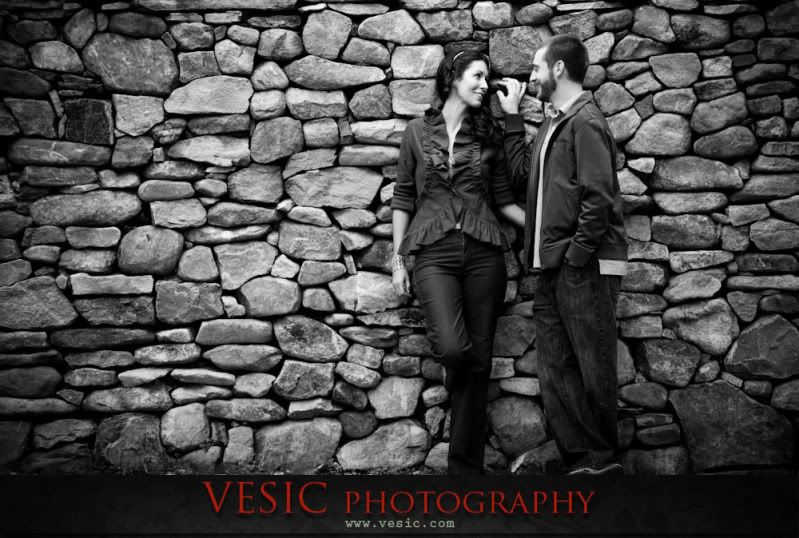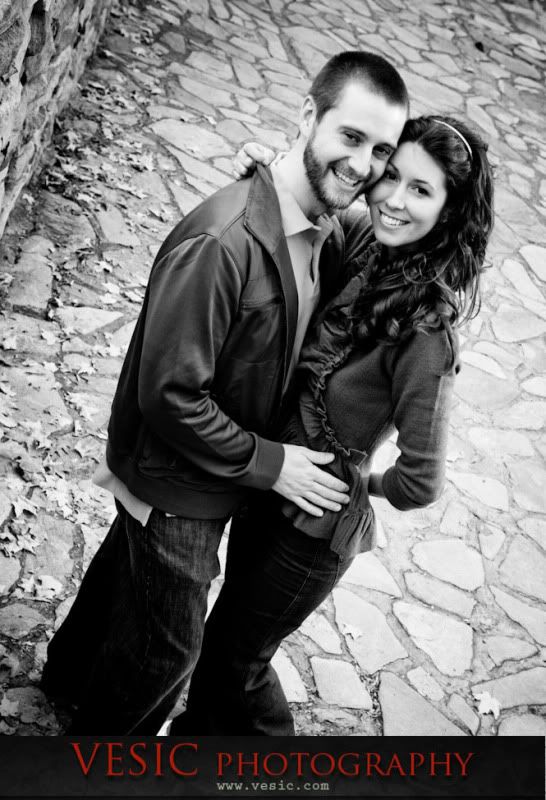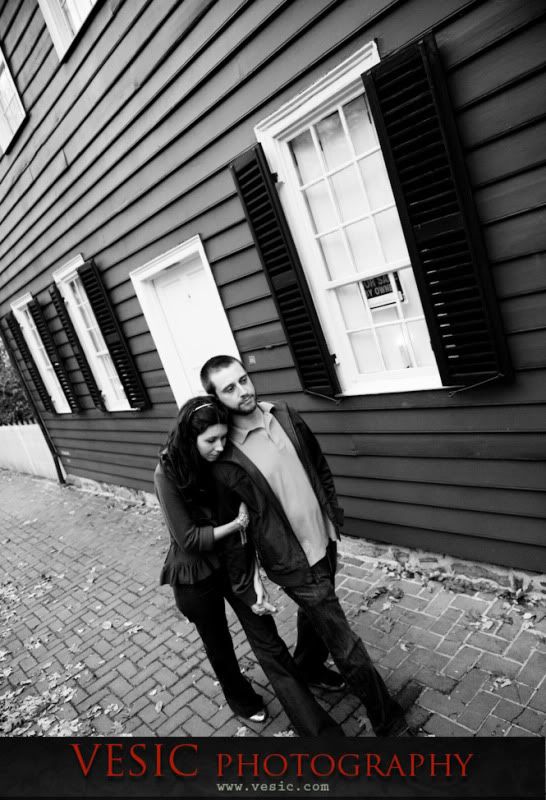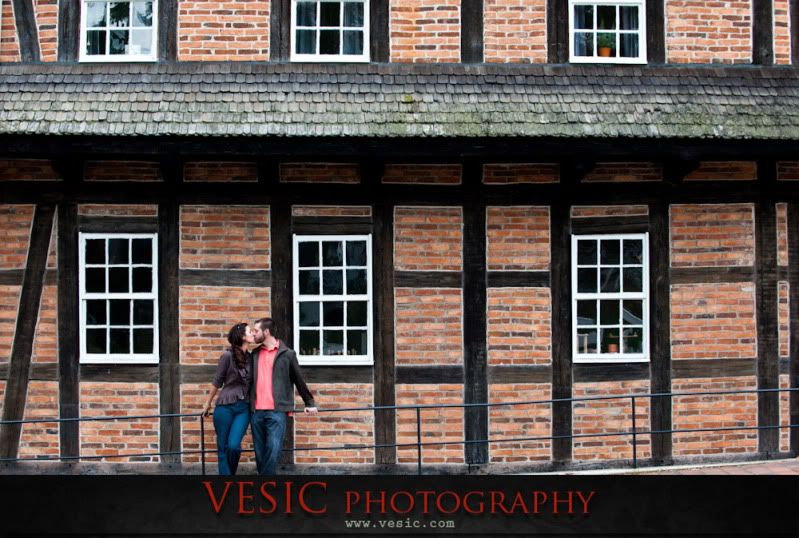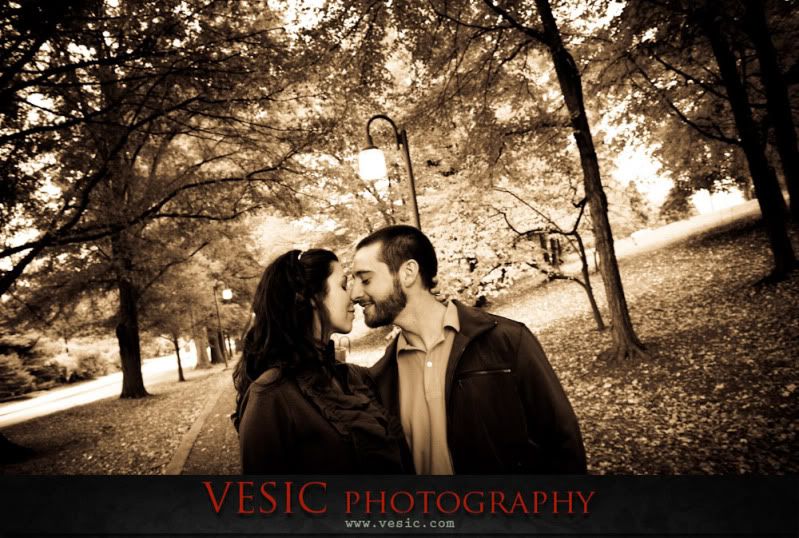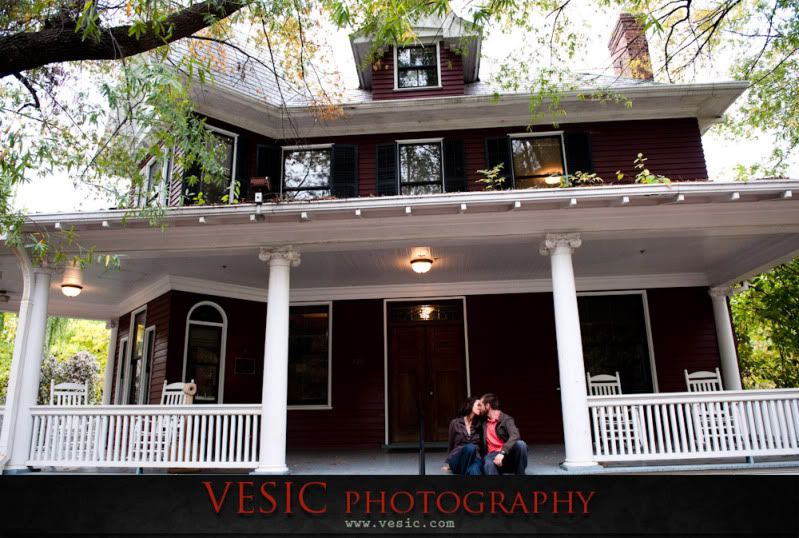 The house pictured above is where Harrison grew up, which also doubles as a living museum! Actors would walk around in period dress and speak to visitors ... how completely amazing!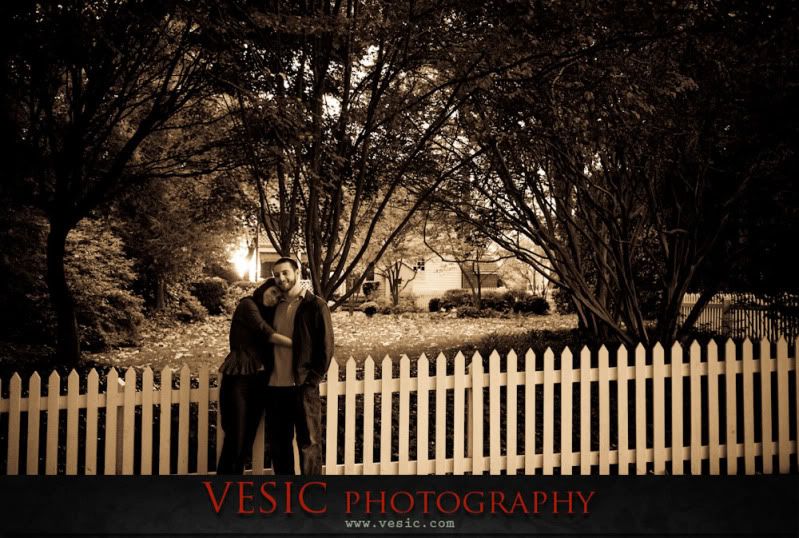 Harrison is a chef for his family's catering business, and these pictures were a last-minute addition to the session.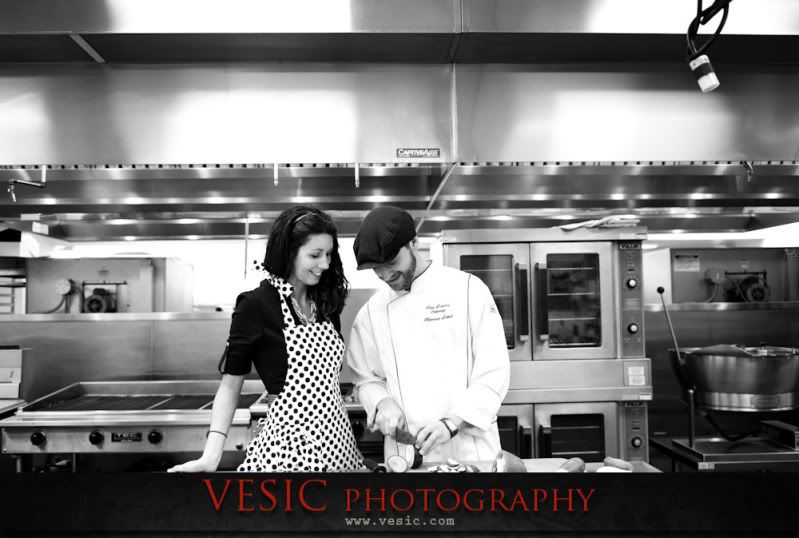 According to Andrea,
"I'm trying (really hard!) to hone in on my deeply hidden skills, but when I met him, 'nuking' was my only dabble into the culinary world. At the grocery store you find him picking our yummy fresh produce and me siphering through the frozen section...but that's starting to change and I am become quite the foodie myself."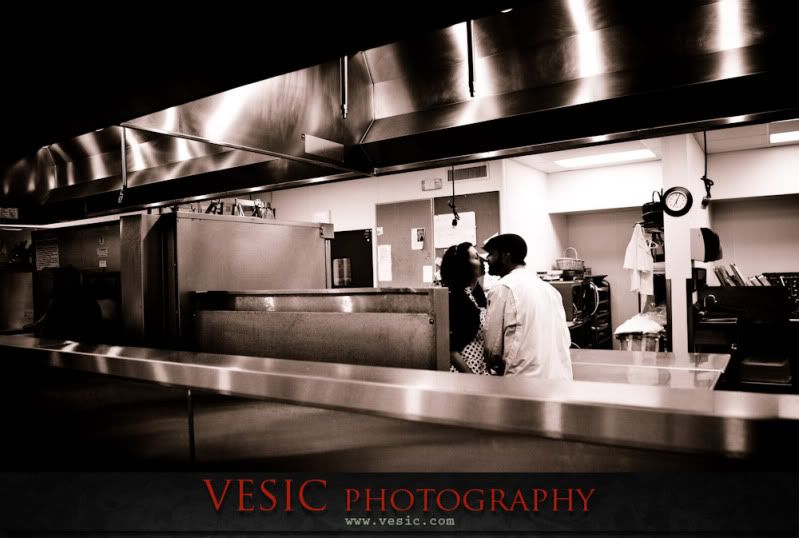 Many, many thanks to Hooman for sharing this session with us today! Please be sure to visit his
blog
for more of his amazing photos. Andrea and Harrison, you are an absolutely beautiful couple, and I look forward to seeing how your wedding all comes together this Spring! It will be nothing short of marvelous.