It's not anywhere near Spring in Chicago yet, but I'm definitely in a Spring kind of mood. So, of course, I've turned to my favorite place for inspiration,
Martha Stewart Weddings
, to find some wonderful Spring-themed ideas for ceremony and reception decor. Let's see what Martha's come up with this time:
(All photos courtesy of Martha Stewart Weddings)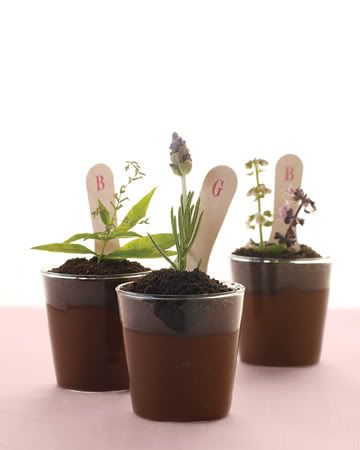 Edible plants
; votive candle holders filled with chocolate pudding, topped with cookie crumble "dirt", complete with a sprig of lavender, mint or lemon verbena. Complete the look with a wooden ice cream spoon.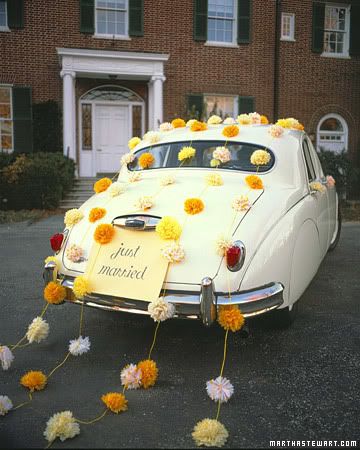 Pom pom car decoration
; these poms are attached to the car with suction cups to prevent paint from peeling.
Envelope guest book
; give a store-bought album a personal touch by affixing small gift envelopes with double-sided tape to its pages. Leave small notecards for guests to sign, and tuck them away into the album for safe keeping and easy access.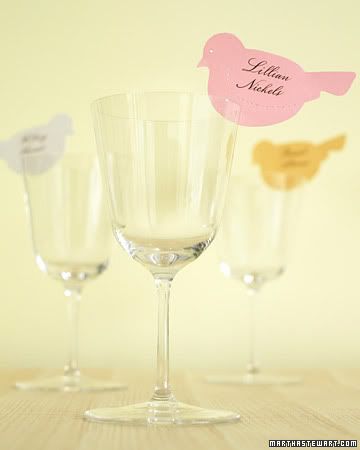 Bird place cards
; instead of traditional folded tent place cards, have these cut-out birds perched on each guests's drinking or wine glass so they know where to sit.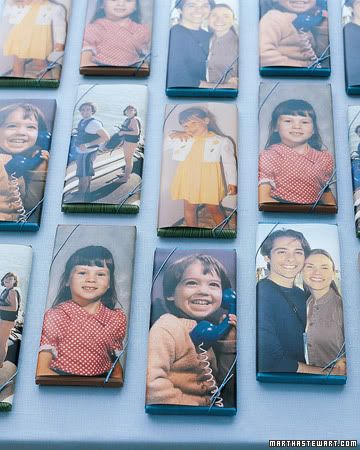 Personalized chocolate bars
; a new spin on the monogrammed candy bar label. Instead use photos from your childhood so guests get a peek into your past as a keepsake, and also a delicious treat!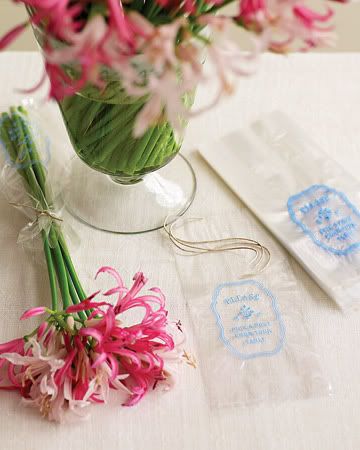 Flowers-to-go favors
; display vases of fresh-cut flowers around your reception room for guests to pick, and provide waterproof bags to take them home.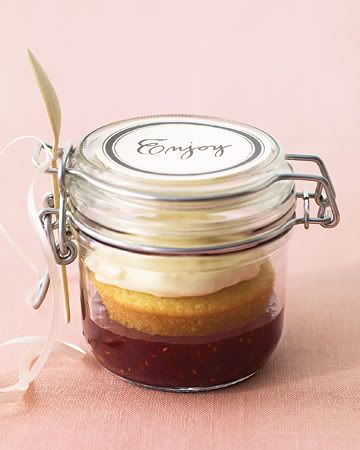 Creative food containers
; send your guests home with a dessert in a container they'll want to use again and again.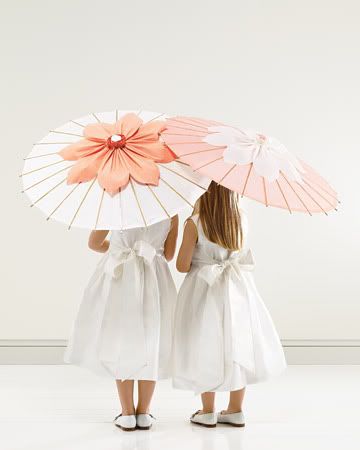 Flower girl parasols
;
click here
for the how-to!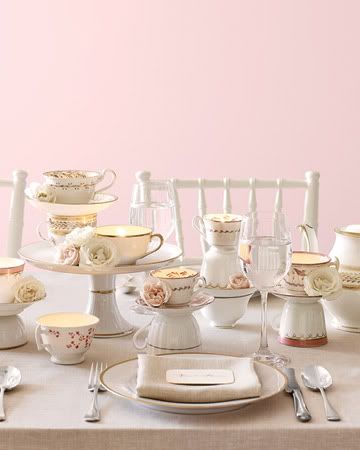 Teacup centerpieces
; collect vintage teacups from flea markets, fill them with candles and you have an elegant centerpiece that you can keep for a lifetime.
Dress embroidery
; have your initials and wedding date embroidered on the back, or inside lining of your wedding dress.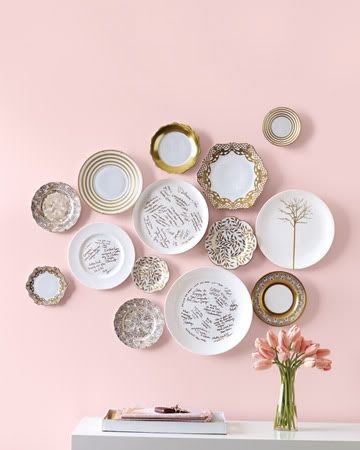 Signature plates
; have your guests sign white dishes with a permanent marker, and display them on your wall at home.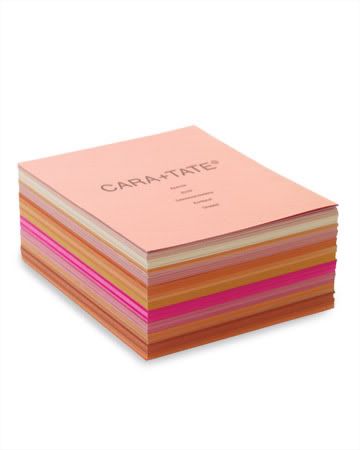 Colorful program
; have your programs printed in different colors and stack them for guests to take as they enter your ceremony venue.
Customized kid's table placemats
;
click here
for the how-to!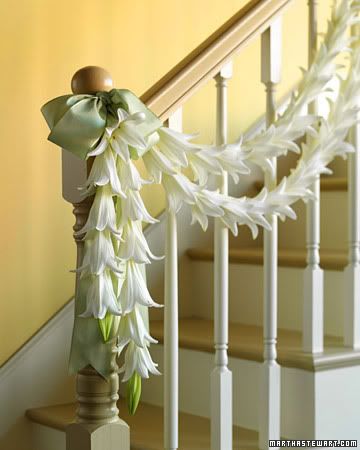 Fragrant garland
; Lilies are abundant in the Spring, and make for a beautiful decoration that also smells delightful.
For Martha's full list of "Good Things for Spring," be sure to visit
Martha Stewart Weddings
! Are you incorporating any Spring-like projects into your own wedding? Do share!