I'm super excited about today's real wedding feature, photographed by
Katherine O'Brien Photography
. Kyla and Josh's wedding took place on Kyla's parent's 3-acre property in Euless, Texas, and is full of warmth, personality and life. According to Kyla,
"I wanted our wedding to be really 'us.' Josh and I are both artists. He's a musician and is very creative and handy. I'm a graphic designer and enjoy making and creating things all the time. I suppose I saw our wedding as very personable and artistic with some vintage, classic, handmade and outdoor combinations."
Let's shake our tail feathers for Kyla and Josh's beautiful wedding!
Above: Josh and Kyla made these buttons as favors for their guests. So cute!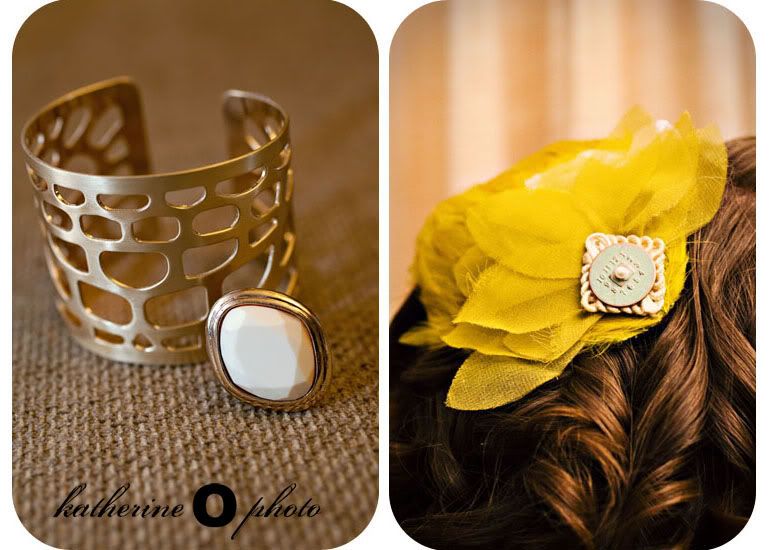 Kyla's hairpiece was from
Anthropologie
.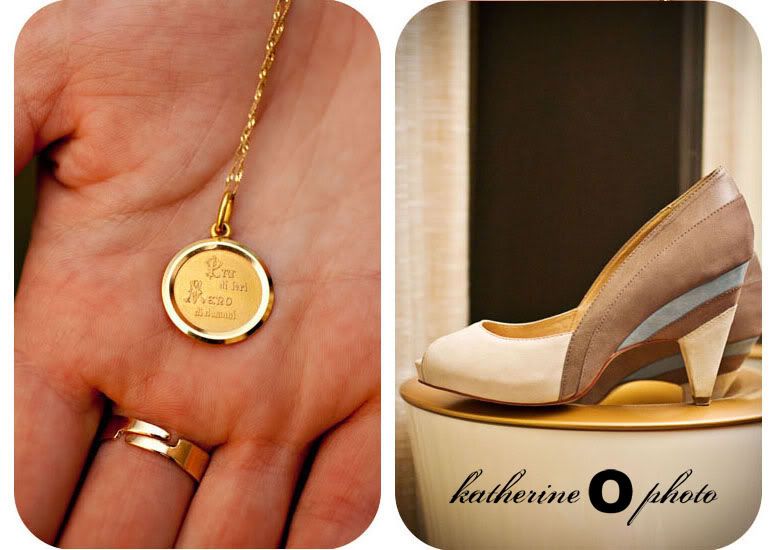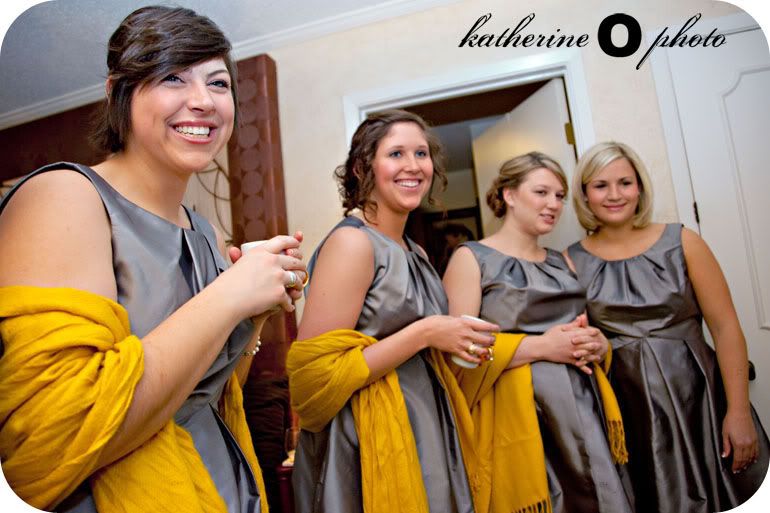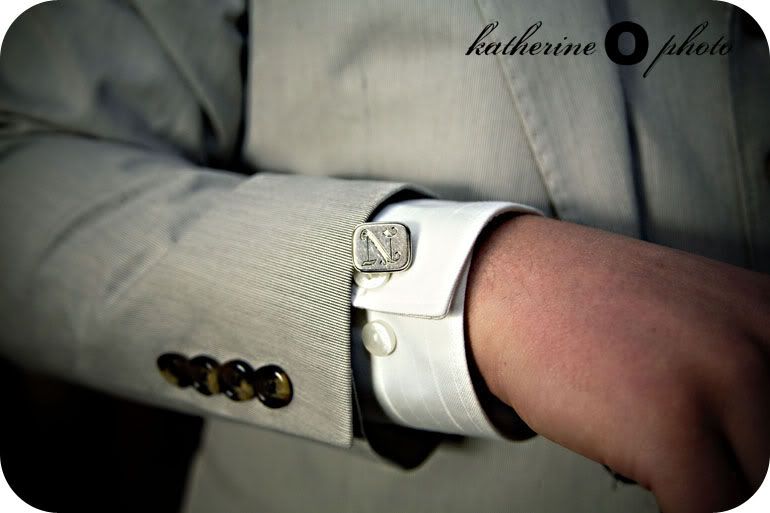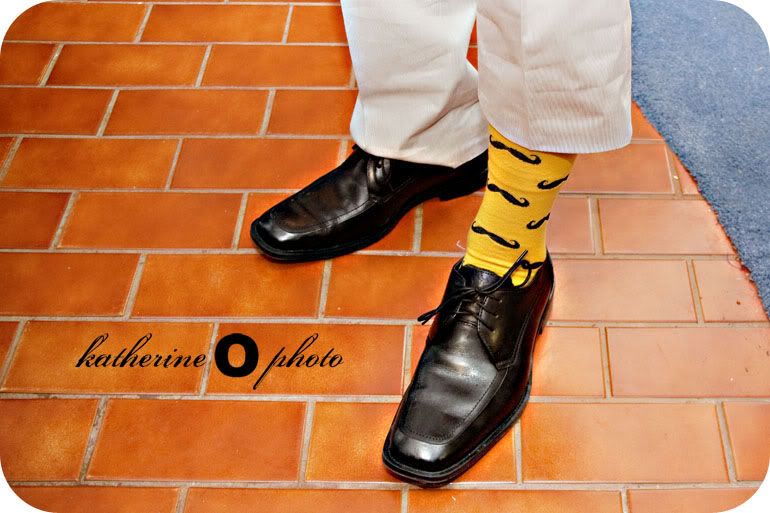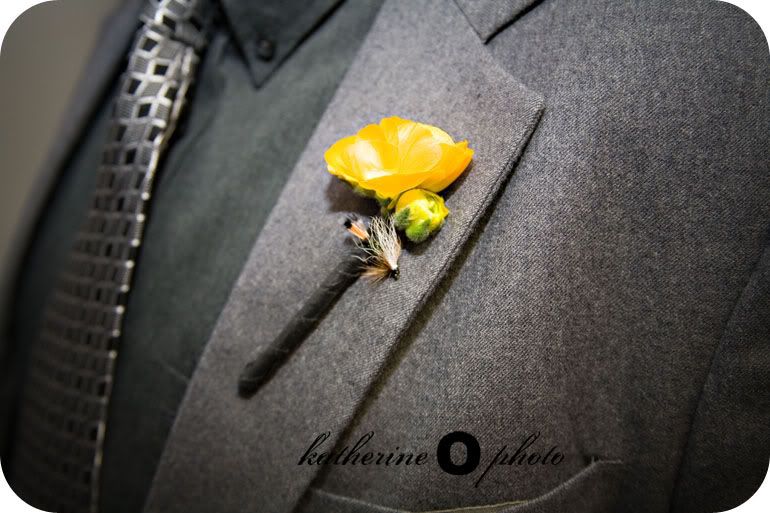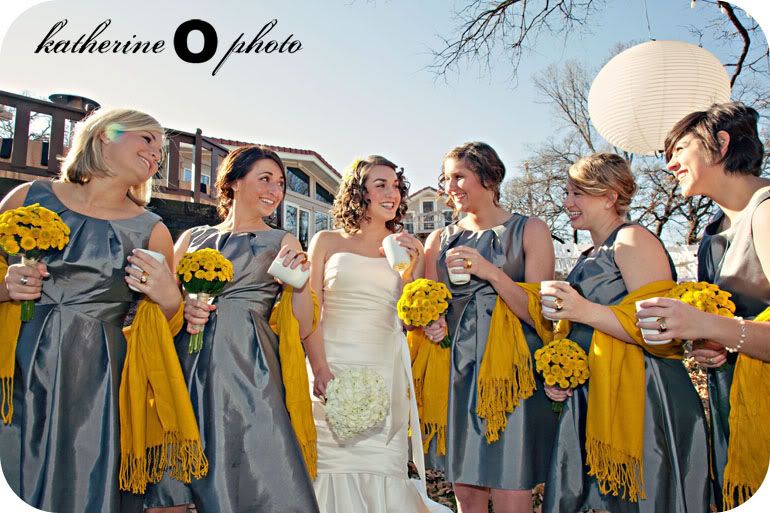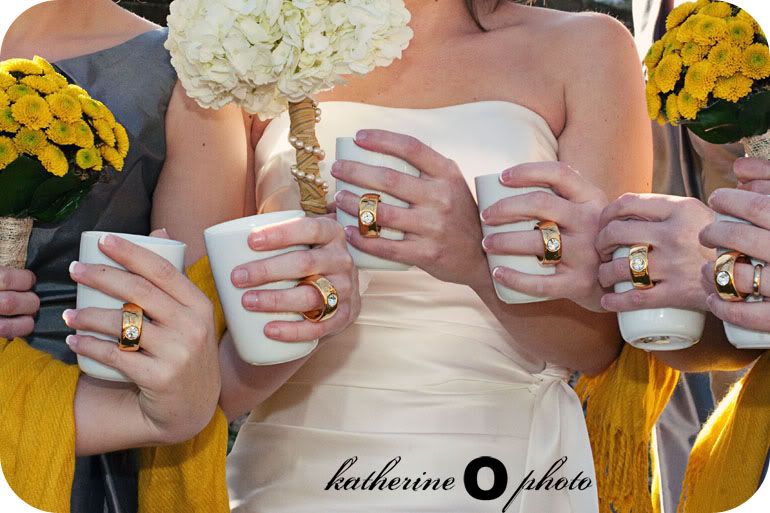 Kyla bought her bridesmaids these cute mugs with ring handles from
fredflare.com
.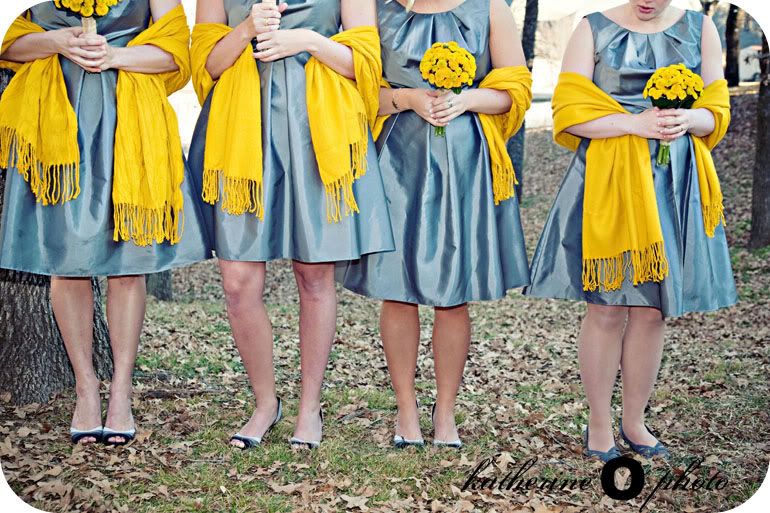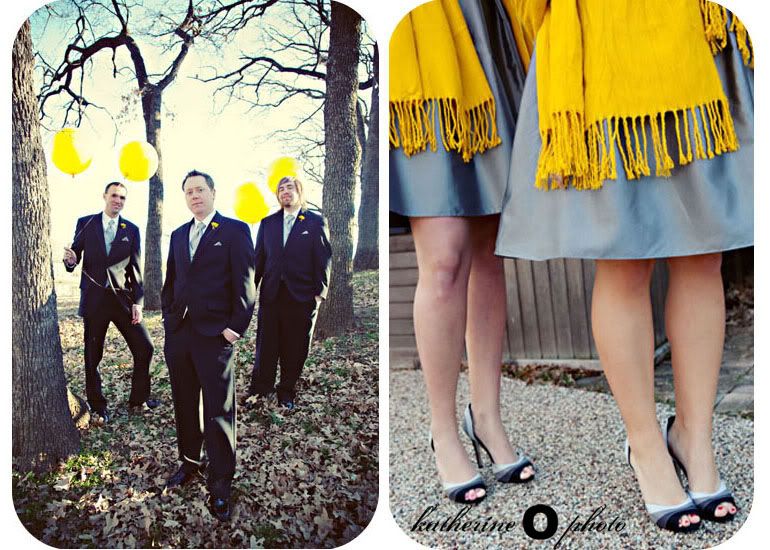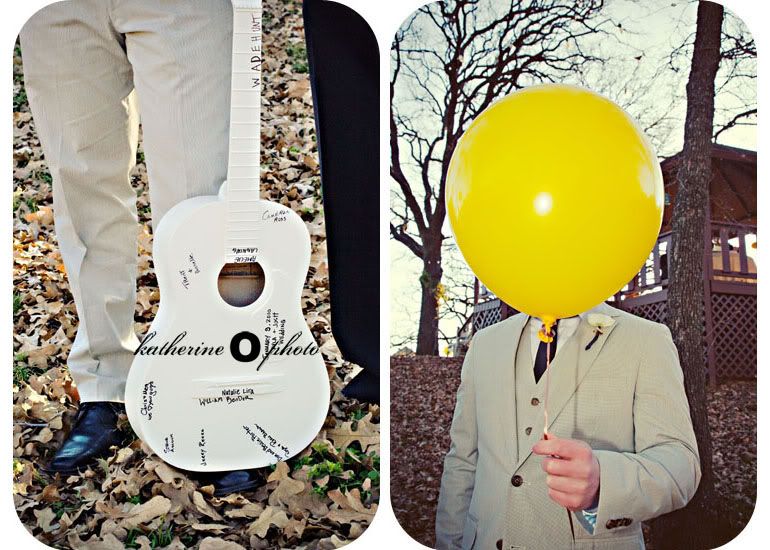 Kyla's walk down the aisle was her favorite part of the wedding. She recounts,
"Seeing Josh's face for the first time when I was walking down the aisle was magnificent and magical. We were both crying and it was just so wonderful to share that with him and everyone else. My other favorite moment was that first step out of the door that I was coming through with my dad and looking out at all the people that had come. I immediately got emotional, but it was so moving to see all my friends and family there smiling and excited to see me. I truly loved those two moments and will never forget them for as long as I live."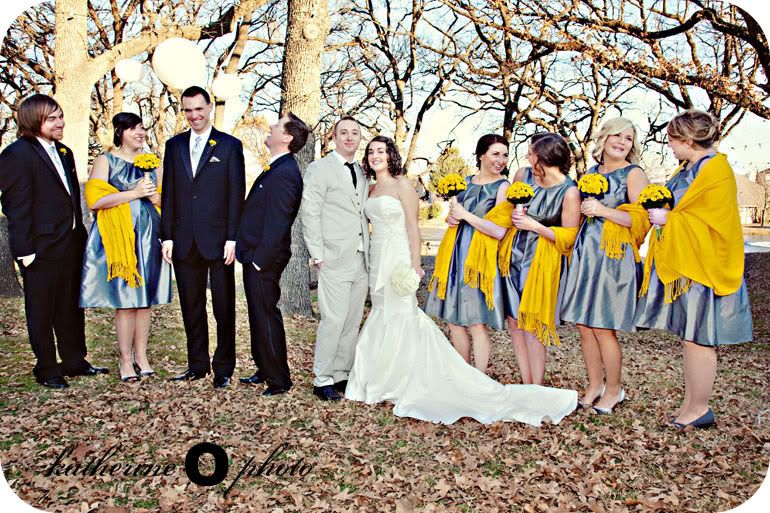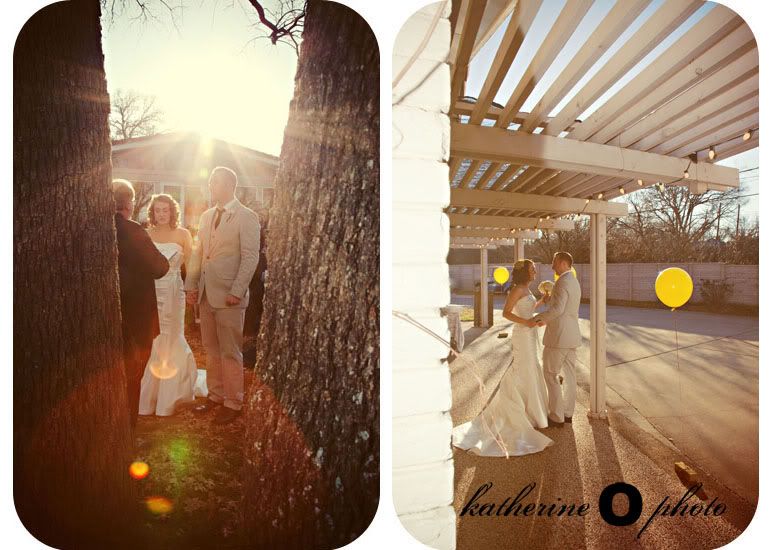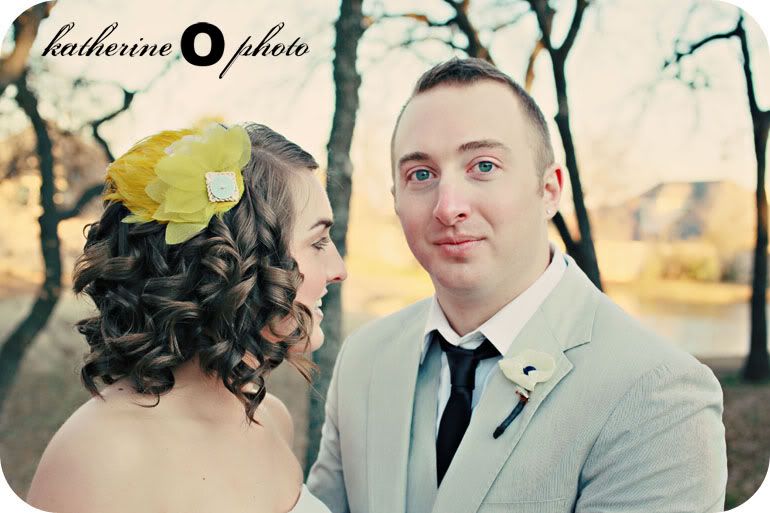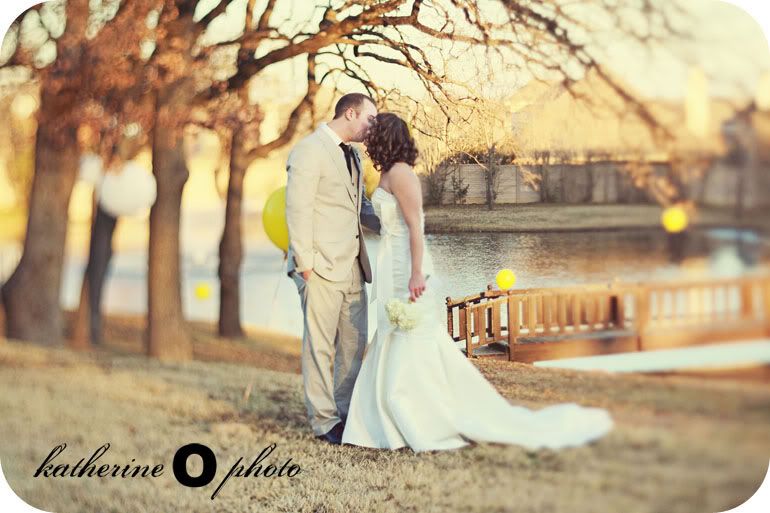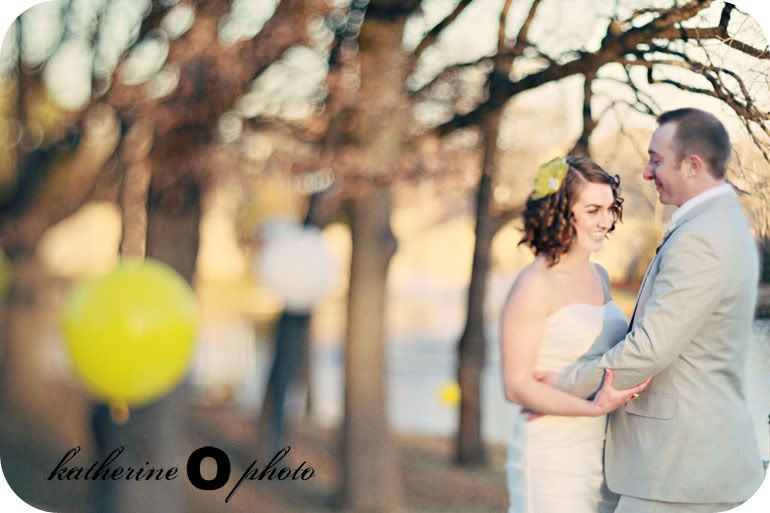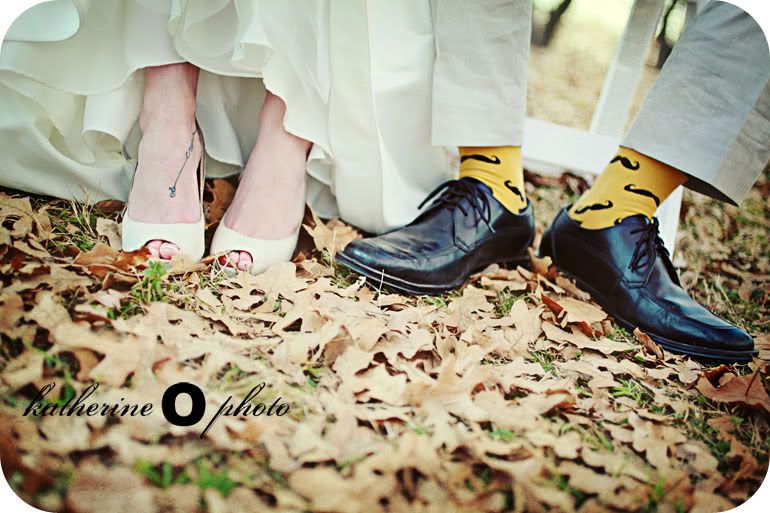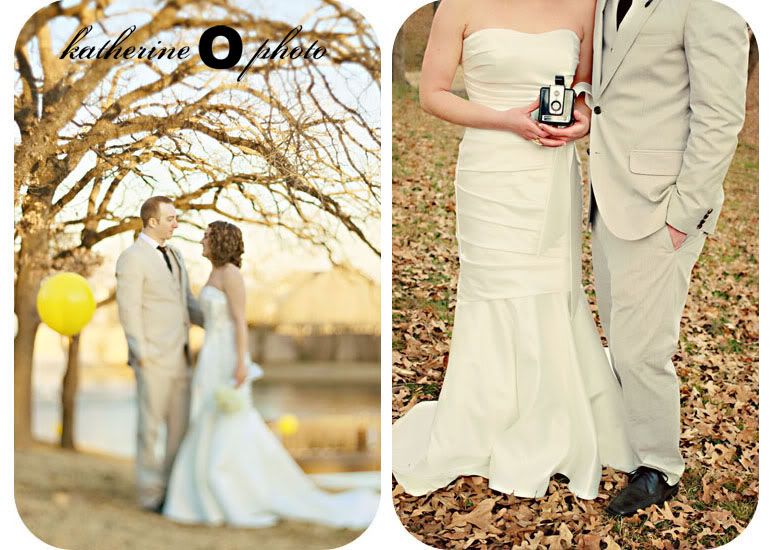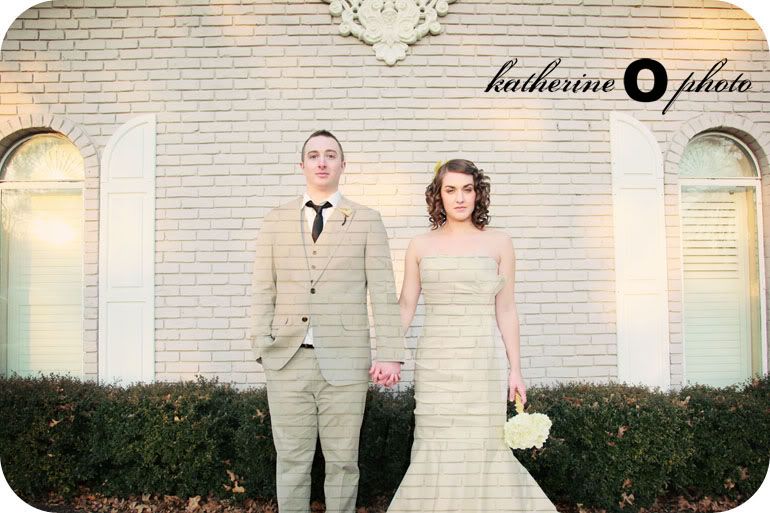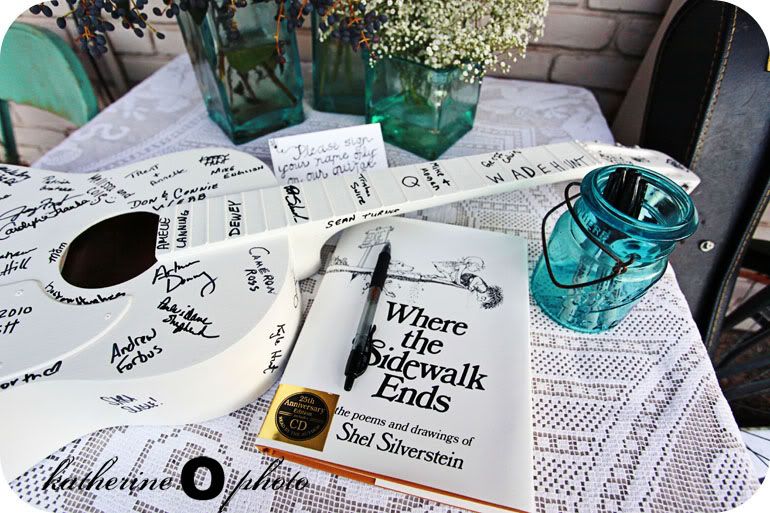 Kyla explains the significance of "Where the Sidewalk Ends":
"Shel Silverstein is one of our favorite illustrators. Josh and I both have tattoos of illustrations by Shel Silverstein. Josh's is of the 'Giving Tree' and mine is from the poem called 'Invention.' That book was our guest book for people to sign wishes, prayers and hopes for our marriage. I knew I wouldn't ever look through a regular 'ole guest book so we decided to spice it up a bit."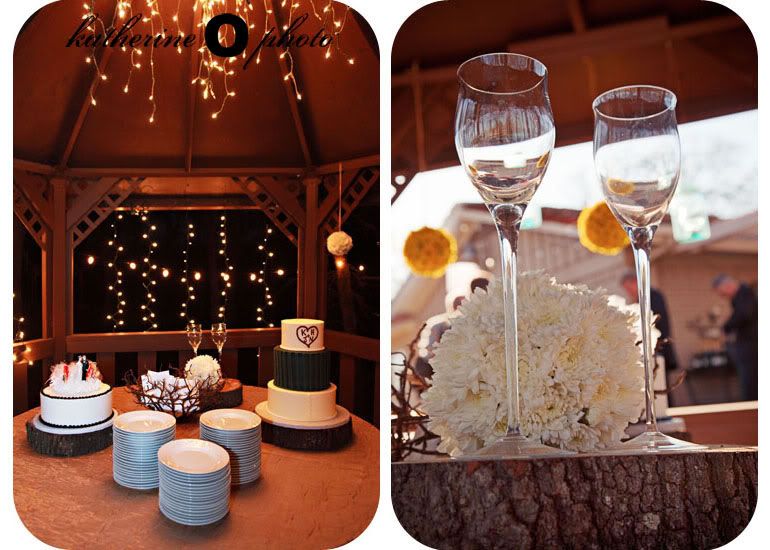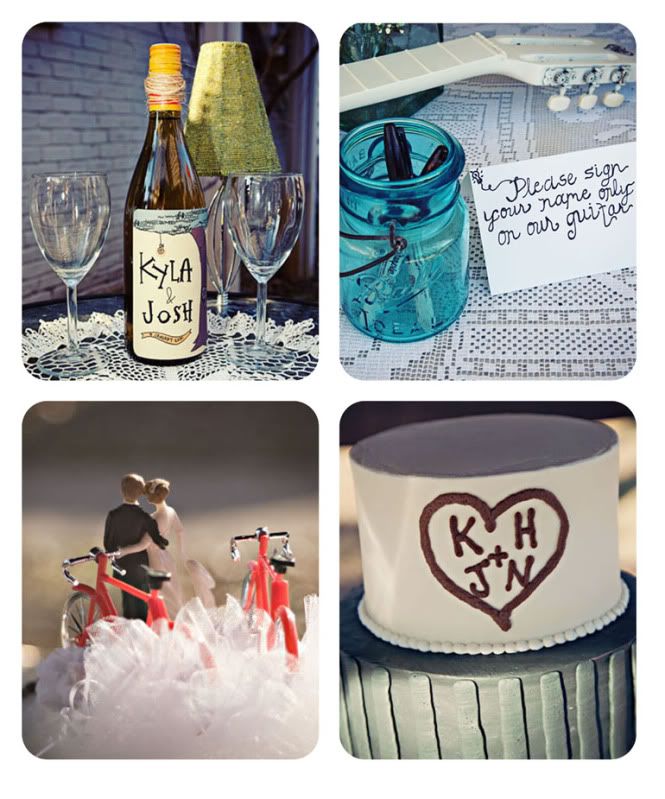 Kyla's dad made all the signs for their wedding. She explains,
"I was especially proud of the signs that led people through the flow of the evening. I gave my dad certain phrases and/or words to hand paint on wooden signs. He did a fabulous job making those come to life and I really loved it.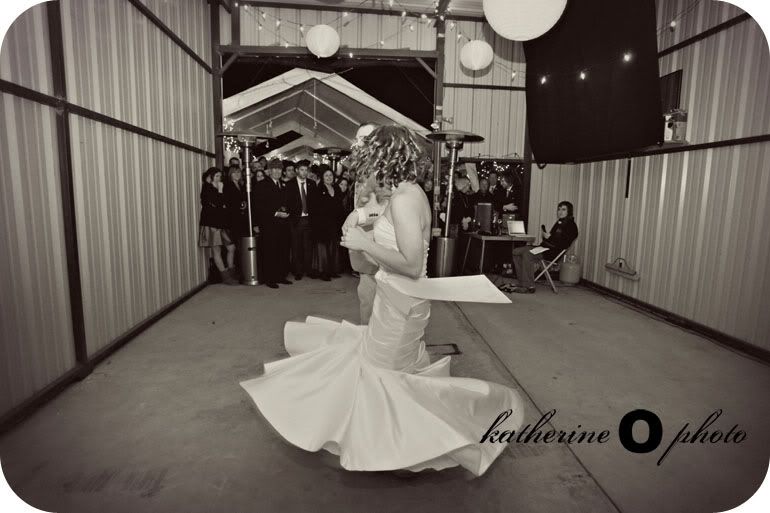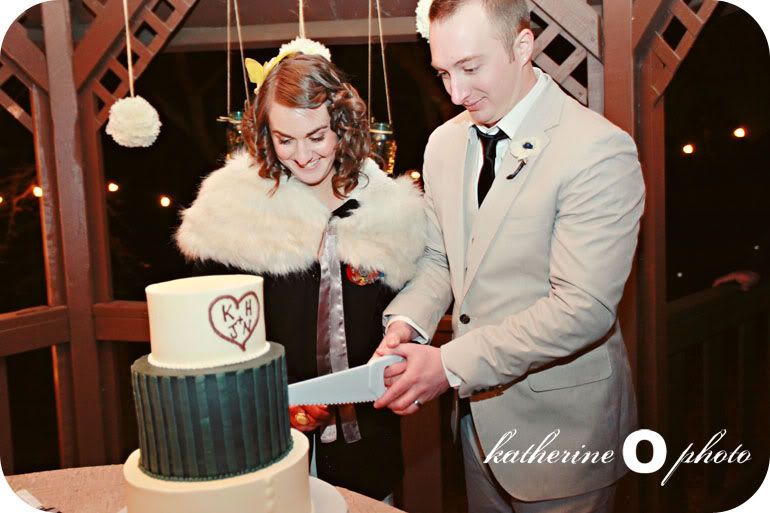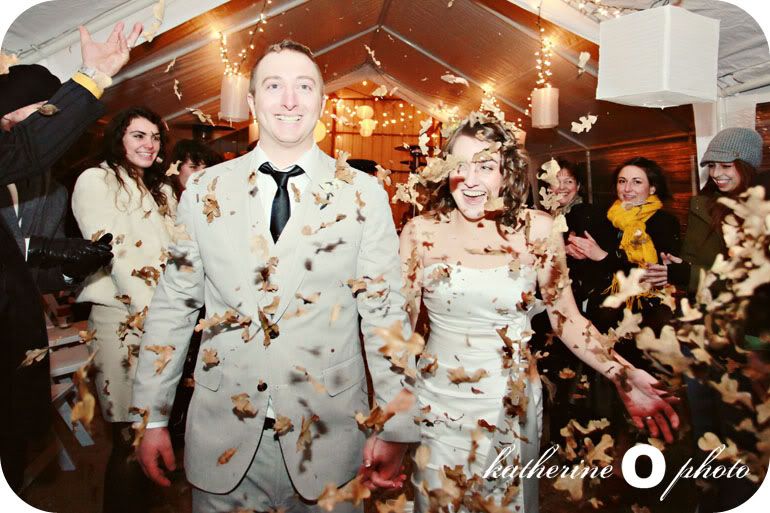 Kyla and Josh's wedding vendors:
Florist:
Colleyville Florist
(Kyla's mother works here!)
Cake baker:
Creative Memories
(Kyla got all her birthday cakes here growing up!)
Caterer: Texas Firehouse BBQ
Hair: Lindsey Ellis, Kyla's best friend since high school
Makeup: Lindsey Harris
Bridesmaids dresses:
Priscilla of Boston
, Vineyard collection
Bridal gown:
Allure
, ordered from
Danelle's Bridal
in Colorado Springs, Colorado.
Coordinator: Kyla's mom, who used to co-own a wedding planning business
Groom's suit: J. Crew
Groomsmens' suits: Rented from Men's Wearhouse
So many sincere thanks to the talented Katherine at Katherine O'Brien Photograhy! Please be sure to visit her
blog
for more exciting photos. Kyla and Josh, your wedding was absolutely amazing, and we wish you many years of happiness and wonderful memories together. owl hugs to you both!