Hello, hello everyone! Did you all enjoy the first day of Spring this weekend? Sadly, it SNOWED here in Chicago, which was kind of sad, but not all that unexpected. On a happy note, however, I'm so excited with today's feature: an engagement session photographed by
Jessica Rayborn Photography
. Mallory and Paul chose a farm in Beth Page, TN for the backdrop, and it couldn't have been more perfect.
I was lucky enough to get the scoop from Mallory on this shoot. She says,
"Both Paul and I are from Illinois originally, though very different parts. I am a country girl at heart and I loved the idea of the farm, and Paul is an outdoor enthusiast. The barn where we took pictures was an old tobacco barn, and in one of my favorite photos we are actually sitting on top of tobacco sticks. It was the middle of winter, and usually in Tennessee it is not too bad. However, this year we had a pretty frigid one, and on the day of the photo shoot it was COLD! We pushed through and had a really good time."The mood of the photos is a little vintage but still modern. I collect vintage and vintage-inspired clothing and jewelry (some of it passed down from my family members). I blame my obsession with all things vintage on my grandmother who completely romanticized her childhood in the wonderful stories she told me as I was growing up. Paul also has an affinity for the style of yesteryear (and a collection of vintage guitars--he's a musician)."
Get ready to shake your tail feathers for Mallory and Paul!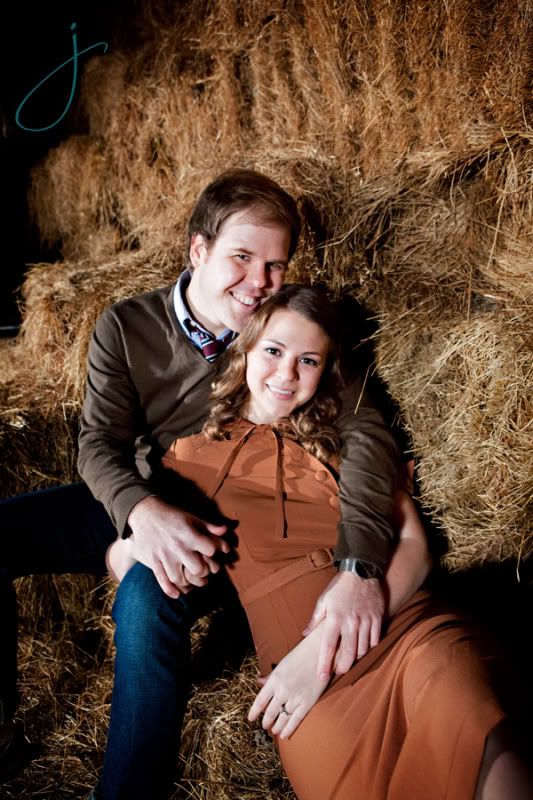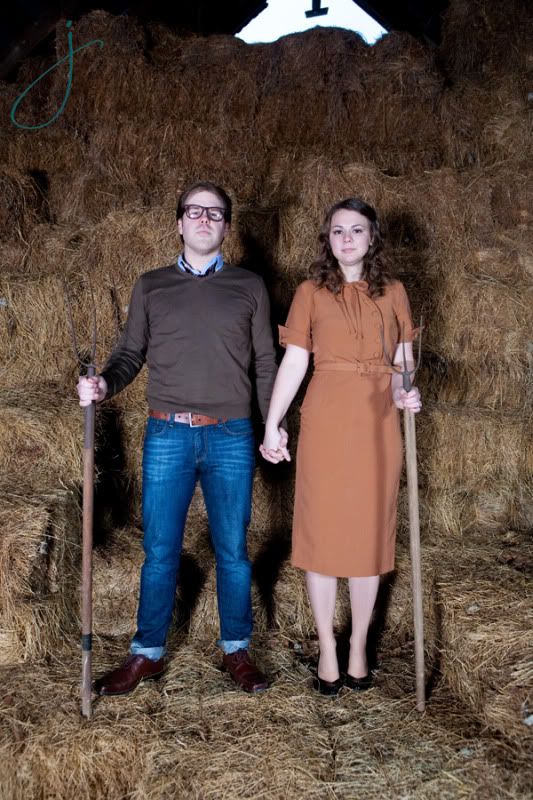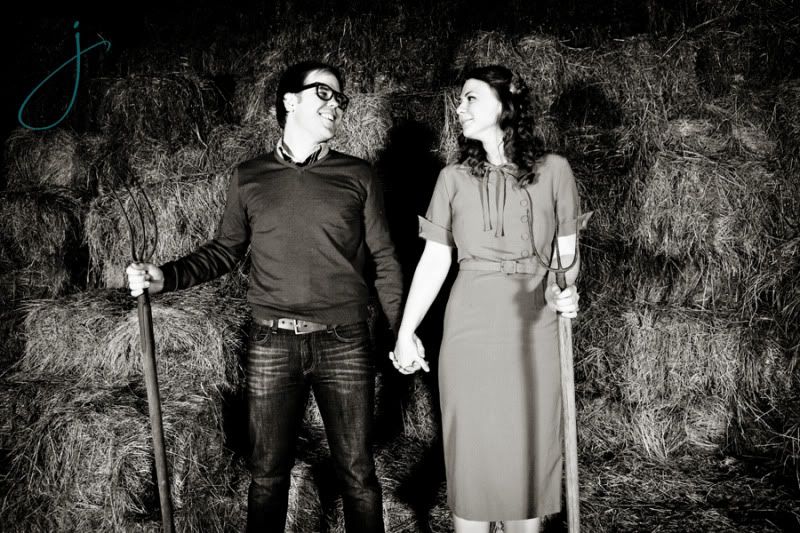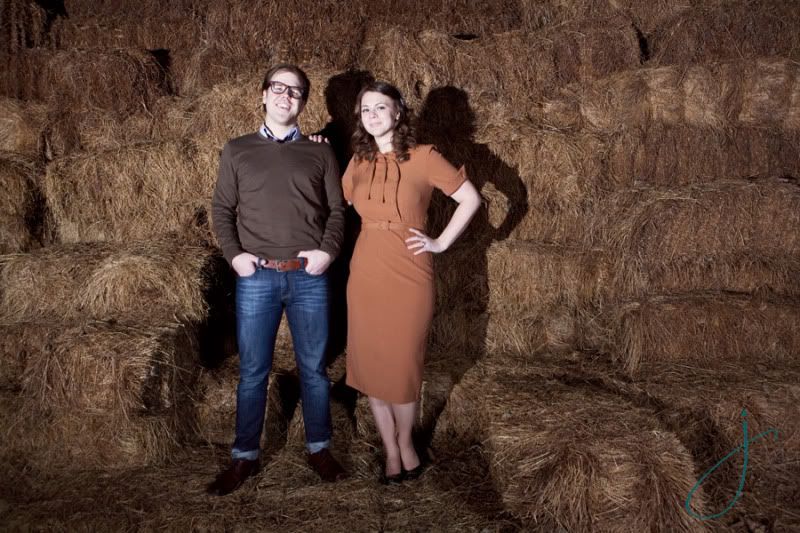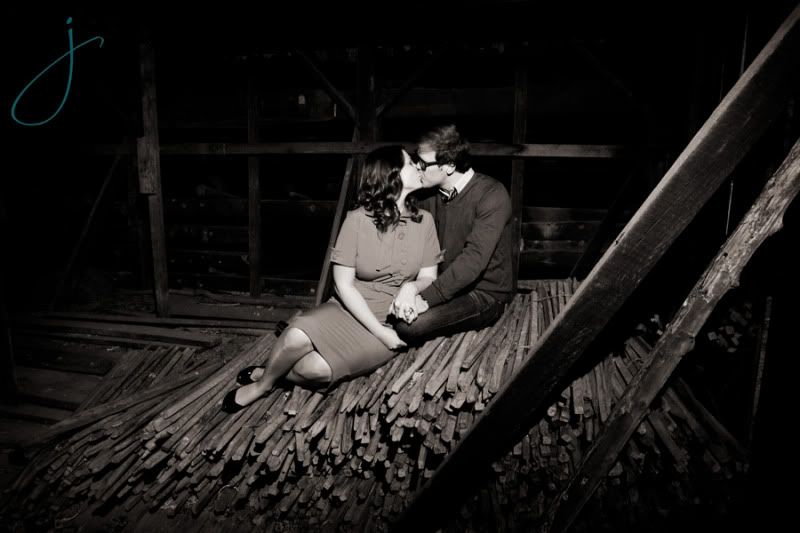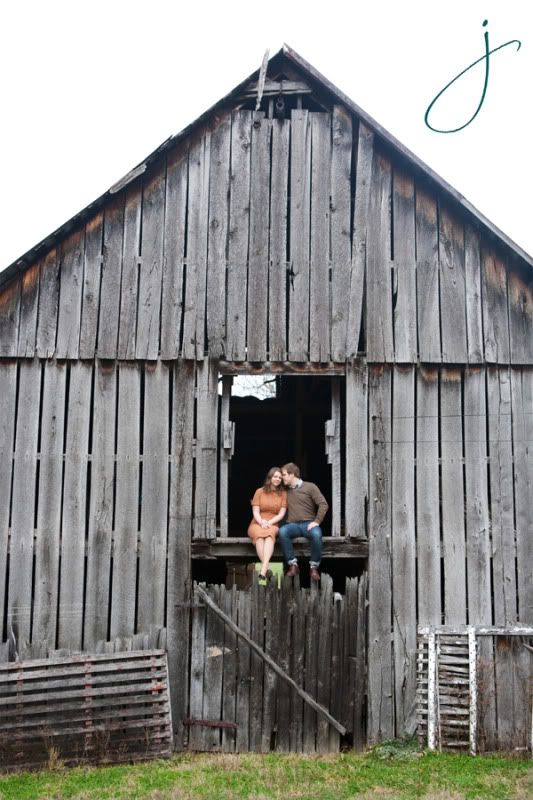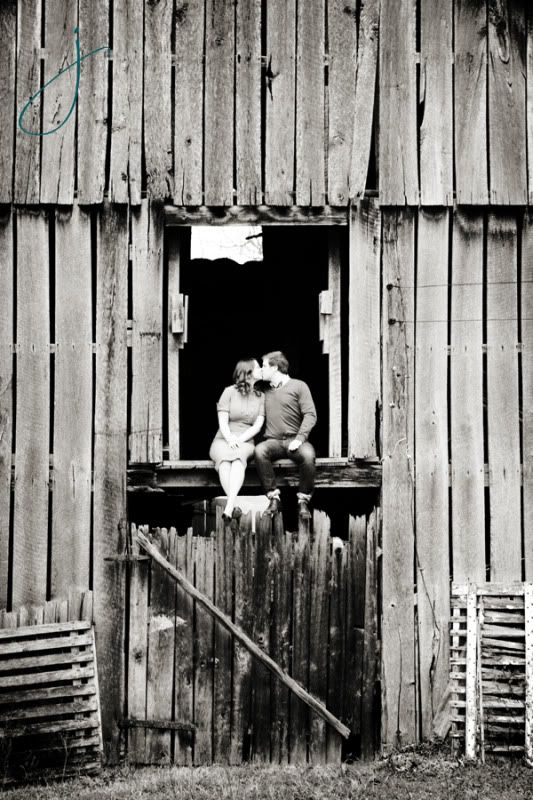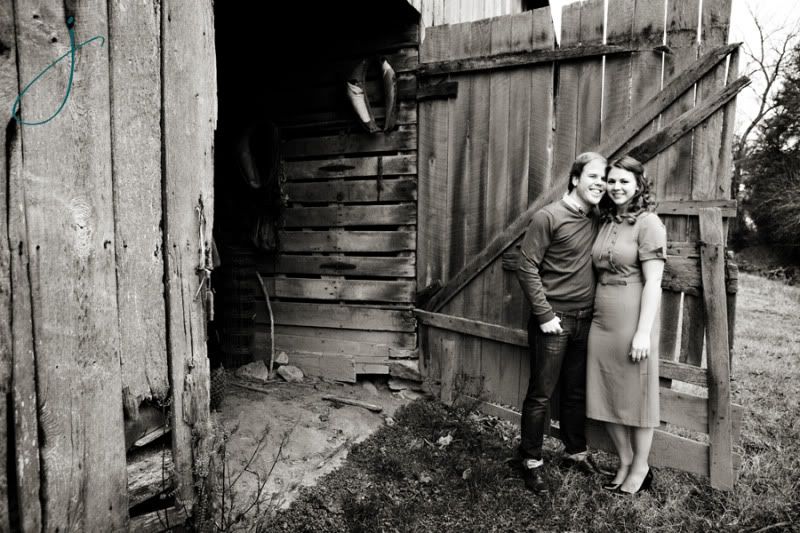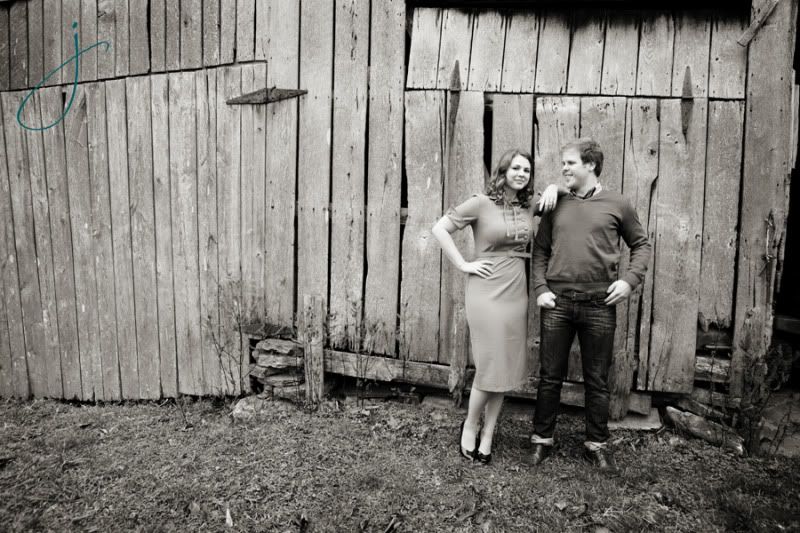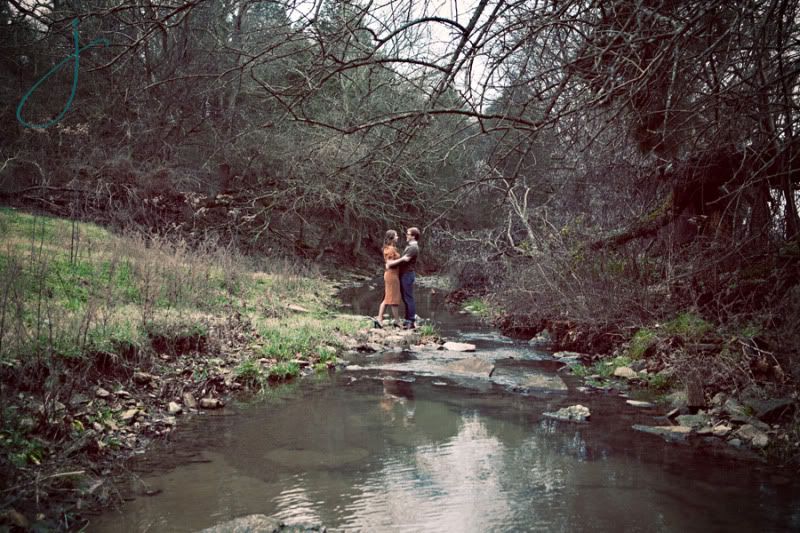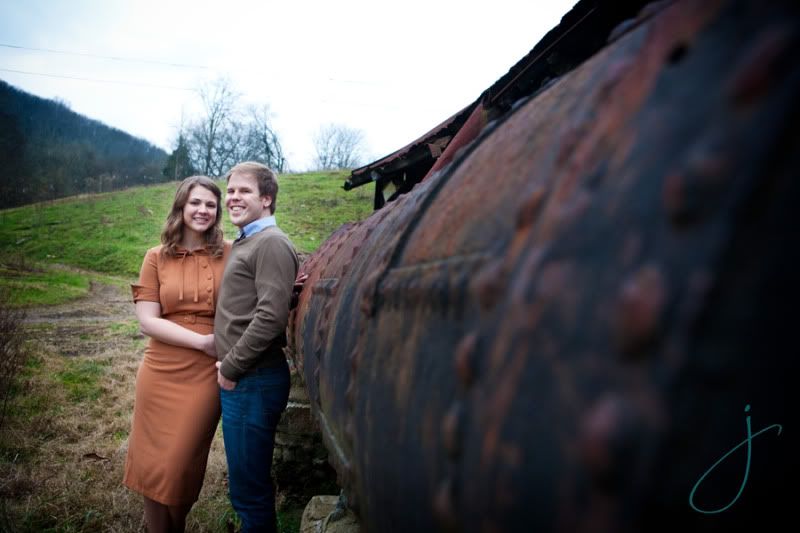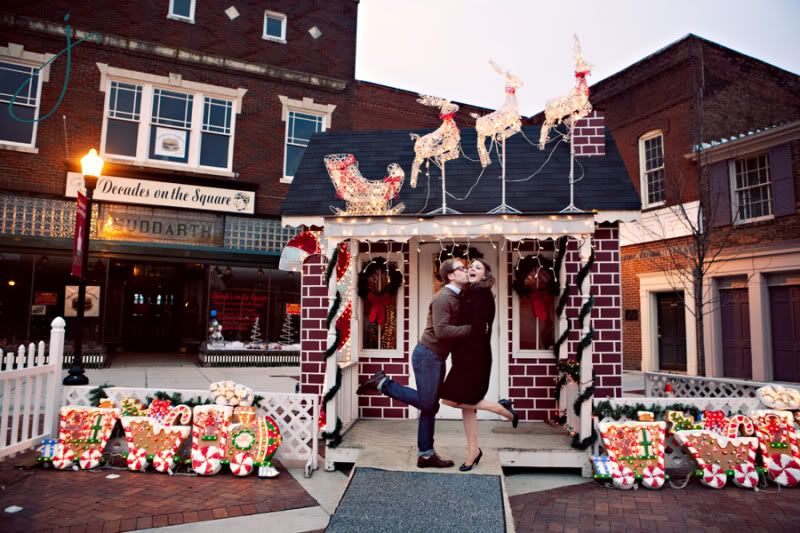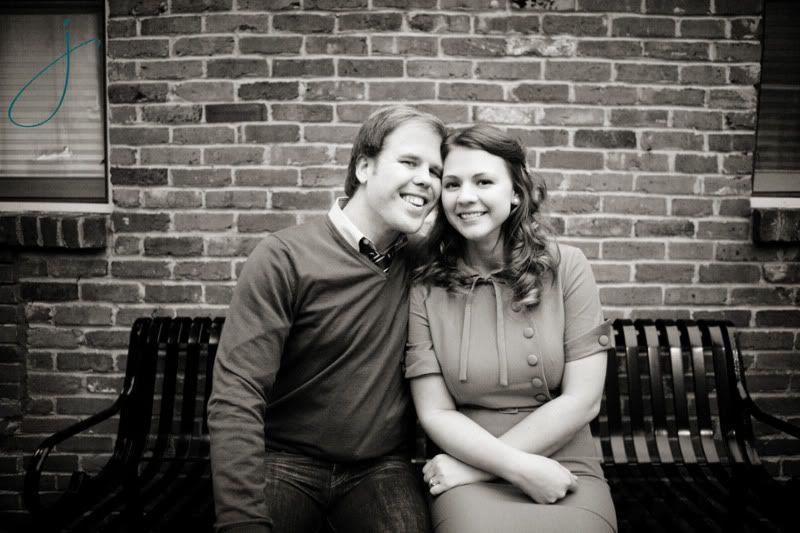 Mallory and Paul were thrilled the the final photos. Mallory says,
"We felt that the shoot captured the spirit of what we were after as well as our honest affection for one another."
Thank you so much to Jessica for sharing these truly wonderful photos with us today. Please be sure to visit Jessica Rayborn Photography's
blog
for more amazing photos! Mallory and Paul are getting married this Saturday, March 27, and I wish you both nothing but the best for your wedding day!