... is the KitchenAid stand mixer.
When Mr. Owl and I registered for our wedding (a whole year in advance, thankyouverymuch), we left the stand mixer off. Justifications such as, "We never make bread" were spoken (what does that even mean?), and we never thought twice about it. Then I started to get really, really into baking and cooking after our wedding, and about 70 percent of my baking recipes (usually the more advanced ones) recommended, and sometimes required, a stand mixer. Today, we've been married exactly six months, and we are now the proud owner of the Holy Grail itself, a beautiful KitchenAid mixer in majestic yellow (it took us hours, I kid you not, to decide between majestic and buttercup yellow).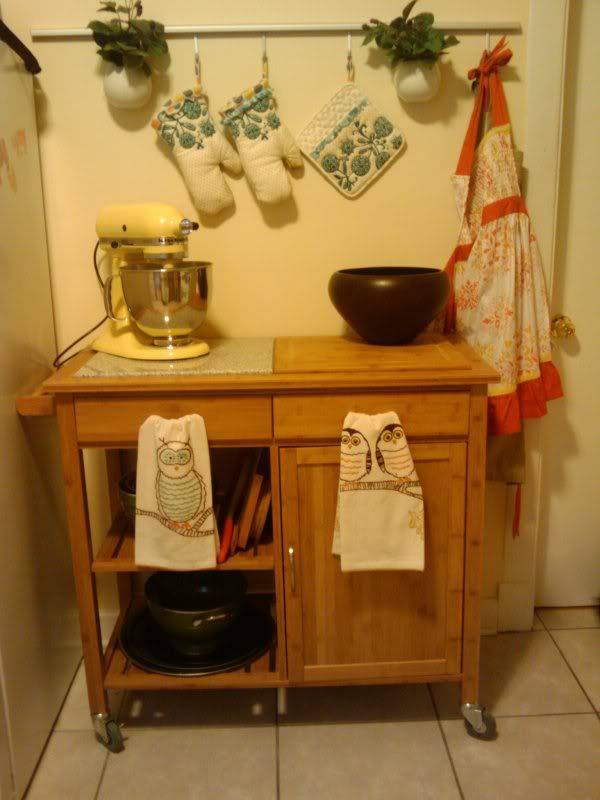 See, I really kind of am obsessed with all things owls (hand towels were a wedding gift from Sister Owl).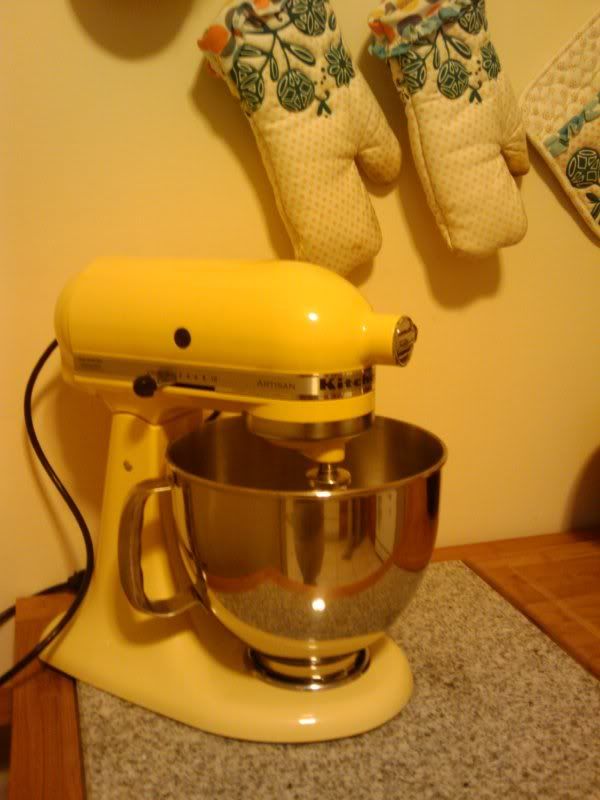 I know what you're thinking. You're dazzled by my photography skills. These were taken with a super intricate piece of equipment called The Google Phone.
That's my very long and cheesy way of saying Happy Six Months to me and Mr. Owl! Hoot, hoot (I actually thought it was our five-month anniversary until Mr. Owl corrected me. Whoops)!
Enjoy your weekends, everyone :)